Call to Artists for a Juried Exhibition
Honest Arts is pleased to announce a
Call for Art for a Juried Exhibition: I SEE ME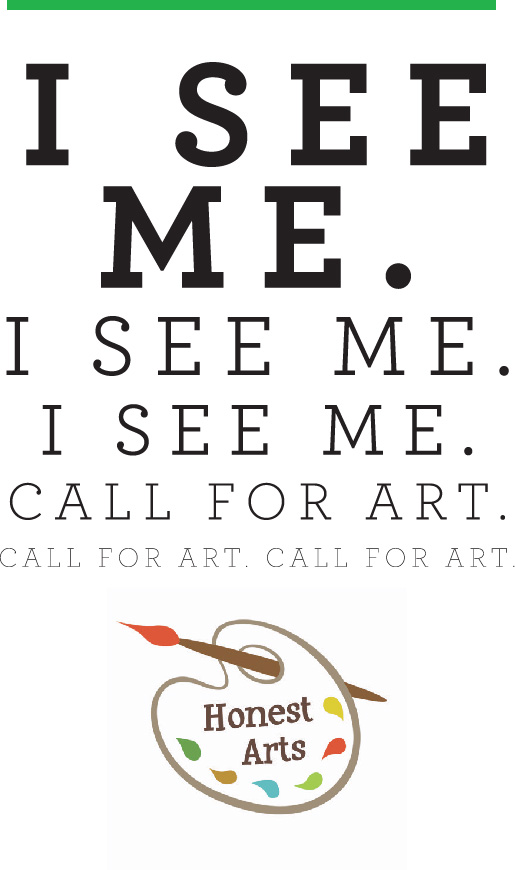 The Honest Arts Committee is now accepting paintings, drawings, prints, photographs and mixed media entries for our next show I SEE ME which will hang in the Honest Weight Food Co-op hallway gallery. Self-portraits, images about self-reflection, vision and any other interpretations of the theme will be considered.
This call for art is open to anyone and everyone— Co-op Member-Owners, Owners, Staff AND the Public.
Email us at HonestArtsCommittee@honestweight.coop with questions or fill out our entry form below.
Deadline for entries: January 20, 2020
The Honest Arts Committee will jury, take delivery and install work for (each opening) this exhibit. The show will run from Tuesday, February 11-Sunday, April 5, 2020. Reception will be Sunday, February 23, 2020. It is the artist's responsibility to pick up their work within one week after the end of the show (by April 12).
If you have no computer or access to email, please call CCO Rick Mausert at 518-482-2667, ext. 101 or John Daubney at 518-482-2667 ext. 103.
Send any questions to to: HonestArtsCommittee@honestweight.coop
The Honest Arts Committee aspires to engage imagination, stimulate conversation, and strengthen connection in the store and community by coordinating, promoting, and encouraging arts in the Co-op.