Introducing Honest Weight's Moo York Stout Cheddar!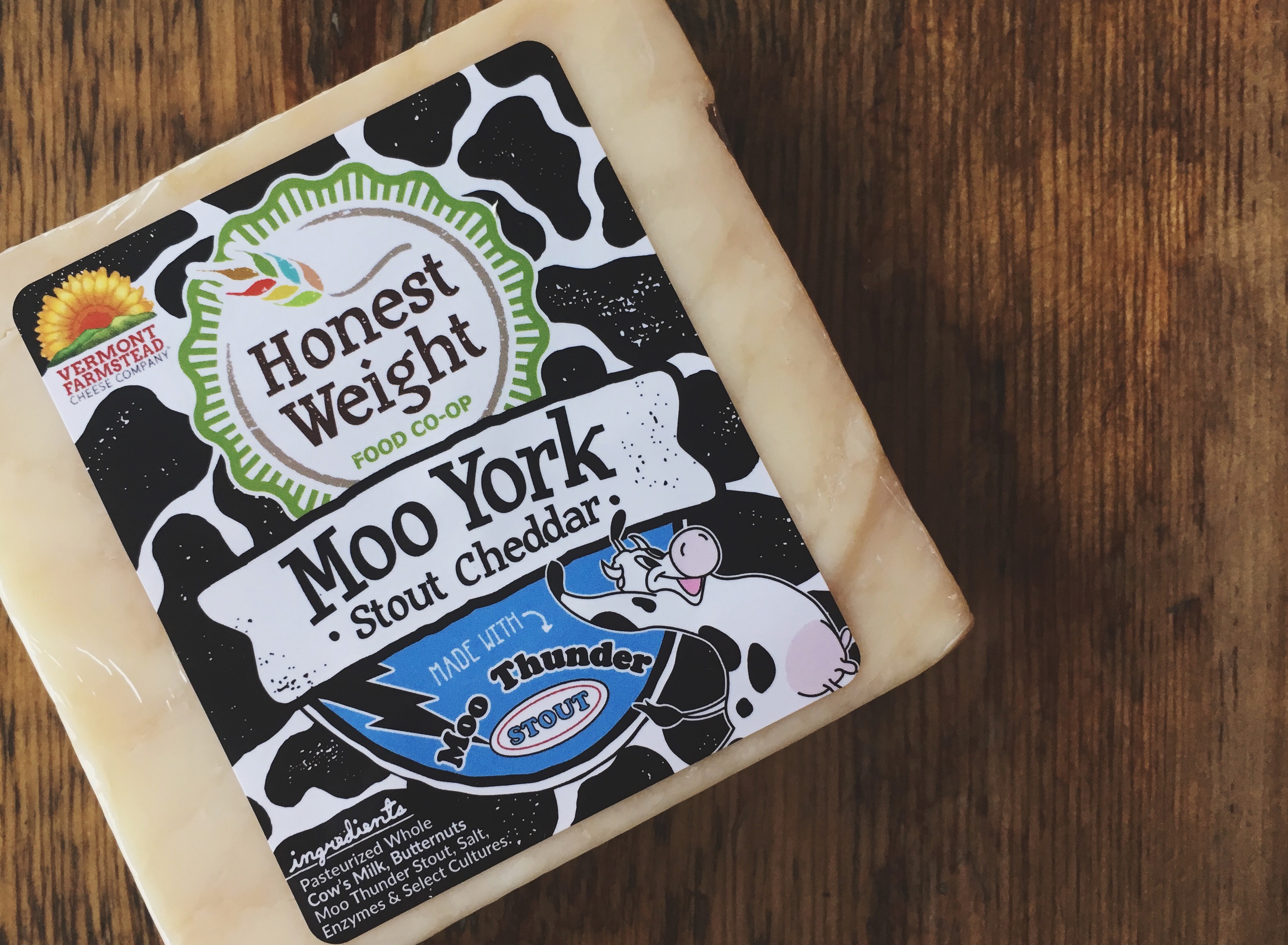 In January of 2017, three of our cheesemongers visited Vermont Farmstead Cheese Company to craft an exclusive Honest Weight Food Co-op cheese featuring Butternuts Beer and Ale's Moo Thunder Stout. The resulting cheese is Moo York Stout Cheddar. Featuring a beautiful marbled surface, creamy texture and smooth malted barley flavor, this cheddar is perfect for beer-lovers and cheese-lovers alike.
Watch a video of Linda, Yurie, and Kate creating Moo York Stout Cheddar!
HWFC Fresh News
This Friday, February 9th, from 11am to 2pm, stop by Honest Weight's Cheese and Specialty Department to meet Berle Farm's cheesemakers and dairy artisans, Beatrice Berle and Vi Huu Wood....
Did you know Honest Weight hosts community art exhibits? Our gallery is located in the hallway outside of the Community Room and Teaching Kitchen. Our winter show's theme is "Whatever Your...
Spicy food fans will find plenty to cheer about with these jalapeños stuffed with spiced pork and smoked cheddar. Serves: 18. Prep time: 10 minutes active; 30 minutes total. Ingredients