Trick or Treat at the Co-op on October 31st!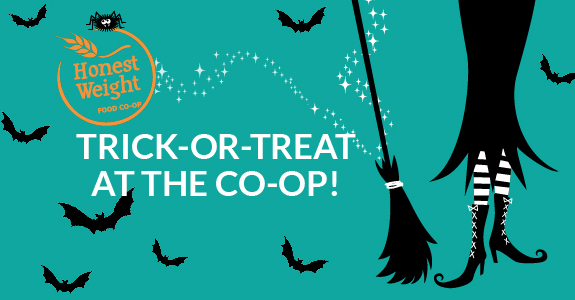 Join us on Tuesday, October 31st between 3 and 6:00pm for some not-so-scary snacks and activities! This year, we'll continue our tradition of opening the store to trick-or-treaters who will receive a treat at every department they visit! As always, we'll have healthy treats and some non-food gifts. This is a non-spooky event, perfect for smaller kids and bigger kids alike!
HWFC Fresh News
This Thanksgiving is coming up quick, isn't it?! This year, Thanksgiving is almost as early as it could possibly be, thanks to November 1st falling on a Wednesday (Thanksgiving is...
Ever since I learned of this recipe five or so years ago, it's been a staple at my Thanksgiving table and never fails to delight. It's different from any other...
This year, Honest Weight is offering Black Spanish Turkeys from Slingerland Family Farms. So what's the deal with heritage turkeys? Do they really taste better?