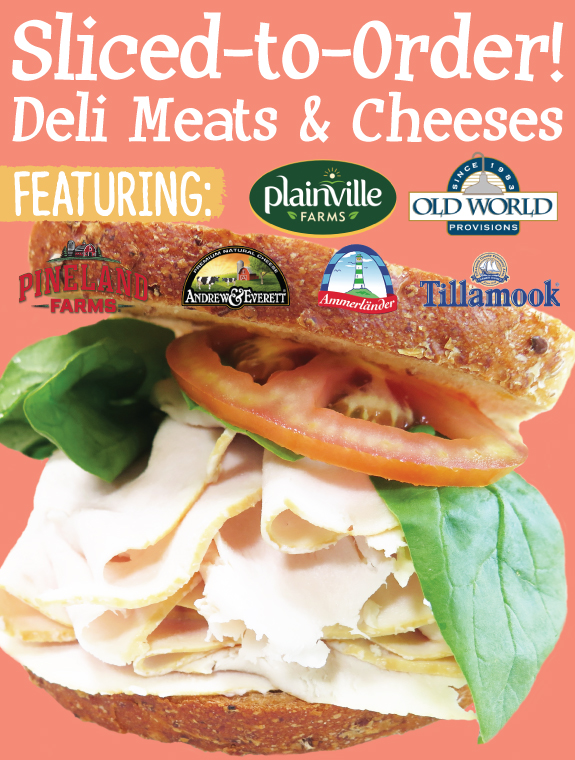 Stack your sandwiches with sliced-to-order meats that are free of preservatives and additives! Kinda like the cold cuts you're used to, just with more GOOD. Get picnic-ready or pack your lunches for the week with Honest Weight new sliced deli offerings, knowing that there's only good inside.
Featuring:
Plainville Organic Oven Roasted Turkey

Plainville Oven Roasted Turkey

Plainville Black Forest Uncured Ham

Plainville No-Salt Added Turkey Breast

Plainville Oven Roasted Chicken

Plainville Honey Roasted Turkey

Old World Provisions Grass-fed Pastrami

Old World Provisions Grass-fed Roast Beef

Old World Provisions Grass-fed Corned Beef

Ammerlander Swiss

Andrew and Everett Provolone

Tillamook Cheddar

Pineland Farms Monterey Jack
HWFC Fresh News
This Thanksgiving is coming up quick, isn't it?! This year, Thanksgiving is almost as early as it could possibly be, thanks to November 1st falling on a Wednesday (Thanksgiving is...
Ever since I learned of this recipe five or so years ago, it's been a staple at my Thanksgiving table and never fails to delight. It's different from any other...
This year, Honest Weight is offering Black Spanish Turkeys from Slingerland Family Farms. So what's the deal with heritage turkeys? Do they really taste better?