Honest Weight Goes Community Solar!

Honest Weight Food Co-op is happy to announce that we will be 100% Community Solar Powered beginning in early 2021.

Treat yourself to $20 off!

Treat yourself to all the treats without any tricks! Enjoy coupon savings good through this 11/1. Happy Halloween!

Dig Into our Annual Report!

Honest Weight is pleased to announce the 2020 Annual Report is now available. We're really excited to share the progress we've made building upon our triple bottom line: People, Planet, and Profit.

Announcing Grocery Delivery!

Enjoy all-natural groceries from Honest Weight delivered to your door through our new partnership with Instacart!

Maintaining A Healthy Co-op

We have changed our hours, instituted several new policies and services, and are taking precautions to help keep our community safe during the coronavirus outbreak.
Learn more at the link.

The Future is Bulk

Enjoy less waste, lower cost, and high quality with delicious pantry staples and gourmet options from our huge bulk department.

Over 300 cheeses to choose from on any given day!

...and 60% of our cheeses are locally made. Talk to our experts and try a few samples. We're sure to find something you'll love!

Every day ways to save!

We work to make eating healthy affordable for everyone. Check out our list of ways to save money when you shop natural and organic foods for you and your family.

Albany's Homegrown Grocery Store!
Open to the Public 8am-9pm Daily.
Open early at 7am M, W, F for our Elder and At Risk Shoppers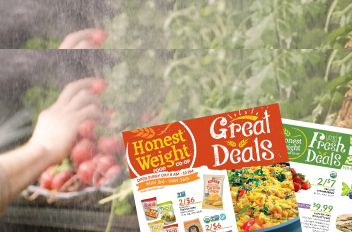 Current Sales Flyers
Stretch your dollars with our Great Deals! and Fresh Deals! sales flyers! You can find them online and in our store.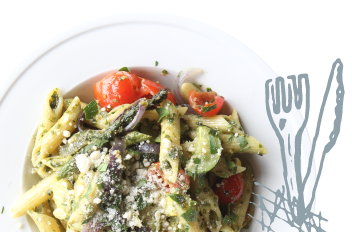 Shop our catering menu!
Cheese Platters, Appetizers, Salads, Entrees, Sides & Sweets - everything you need for your next party!
Honest Weight Fresh News
Honest Weight Food Co-op is happy to announce that we will be 100% Community Solar Powered beginning in January 2021. Want to join us?
Updated Thursday, October 1, 9:00 AM Monday, Wednesday, Friday: Open to elder and high risk shoppers 7am-8am Every Day: Open to all 8am-8pm NEW UPDATE (effective Monday, October 19th) All who enter the co-op must...
We're ecstatic to be the first sponsor of Free Food Fridge Albany, a new grassroots initiative working to provide free and accessible food for marginalized neighborhoods and people. We are...