Maintaining A Healthy Co-op

We have changed our hours, instituted several new policies and services, and are taking precautions to help keep our community safe during the coronavirus outbreak.
Learn more at the link.

We Could All Use a Little Positivity Right Now

So send a sweet note to the Honest Weight staff and member-owners who bring a little sunshine into your shopping experience!

Online Grocery Delivery

We've added limited staples to our Grubhub account from 11am-4pm Monday-Friday so that you can have access to eggs, coffee, milk, veggies, and more without leaving home.

Calling all Honest Weight Member-Owners!

There are seven seats opening on our Board of Directors. Help shape Honest Weight's future, consider serving on the Board!
Albany's Homegrown Grocery Store!
Temporary Hours: Open to the Public 8am-8pm Daily.
Open 6am-8am Monday, Wednesday, & Friday for our
Older Adult and Immunocompromised Shoppers.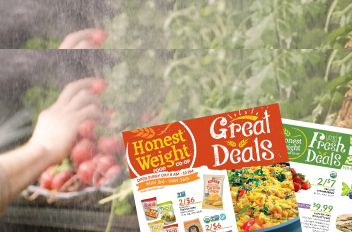 Current Sales Flyers
Stretch your dollars with our Great Deals! and Fresh Deals! sales flyers! You can find them online and in our store.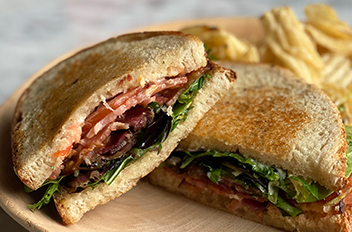 Order Delivery Online
Sandwiches, juices, drinks and more, delivered right to your home through Honest Weight on GrubHub!