Save on Turkey Time with $25 in Coupons!

Do Turkey Time the Honest way! Enjoy humanely raised, uncommonly delicious and perfectly gratifying, from farm to table.

All natural, all the time.

We wholeheartedly believe that you should know what's in the food you're eating. Our Banned List list of questionable ingredients leaves only 100% pure food.


Help HWFC and The Food Pantries Feed the Hungry

Purchase a $1 donation card when you shop and help The Food Pantries for the Capital District provide meals to neighbors in need.

Help Judge our Naughty or Nice Cookie Challenge!

Entries are in and we've narrowed it down to six finalists. Come taste them on December 2nd and cast your votes!

Natural. Organic. Affordable.

Stretch your dollars with our
Great Deals! and Fresh Deals!
sales ! You can find flyers
online and in our store.


Albany's Homegrown Grocery Store! Open to the Public 8am-10pm Daily. Holiday Hours: Open 7am-10pm on 11/22, Closed Thanksgiving Day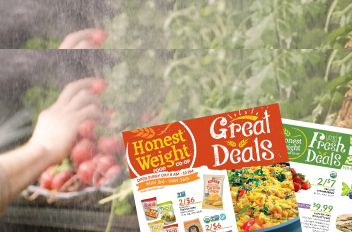 Current Sales Flyers!
Stretch your dollars with our Great Deals! and Fresh Deals! sales flyers! You can find them online and in our store.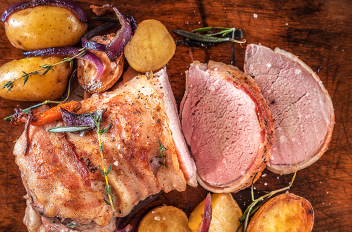 Our Holiday Catering Menu
From seasonal appetizers and entrees to savory stuffing and sweet pies - all made from scratch for you and yours.
Honest Weight Fresh News
This Thanksgiving is coming up quick, isn't it?! This year, Thanksgiving is almost as early as it could possibly be, thanks to November 1st falling on a Wednesday (Thanksgiving is...
Ever since I learned of this recipe five or so years ago, it's been a staple at my Thanksgiving table and never fails to delight. It's different from any other...
This year, Honest Weight is offering Black Spanish Turkeys from Slingerland Family Farms. So what's the deal with heritage turkeys? Do they really taste better?