Instructions to View the PDFs on This Page

Any HWFC member-owner may attend and participate in a board meeting. To add an item to the agenda, please contact any director of the board no later than 3 days in advance of the meeting, or email your proposed "member-owner item" for the agenda to boardadmin-AT-honestweight.coop no later than 3 days before the meeting.

Upcoming Board Meetings (all dates subject to change)

Tuesday, September 5, 2017


Tuesday, October 3, 2017


Tuesday, November 11, 2017

Meetings are usually held the first Tuesday of the month at 6:00pm. Meetings are held at Honest Weight Food Co-op, 100 Watervliet Avenue, Albany and usually last until about 10 pm. (Please call the service desk at 518-482-2667 to confirm date, time and location.)
Board of Directors
To contact the board by email: board-AT-honestweight.coop
President: Carolynn Presser, 518-956-0119 Term expires 2019

Vice President: Mary Sweeney Term expires 2020

Secretary: Rebekah Rice Term expires 2018

rebekahrrice-AT-gmail.com

Treasurer: Kate Doyle, 518-478-9616 Term expires 2019

katedoyle-AT-nycap.rr.com

Anastasia Onorata Term expires 2020

Daniel Morrissey, 518-505-0654 Term expires 2018

daniel.micah.morrissey-AT-gmail.com

Saul Rigberg, 518–528–3450 Term expires 2018

Rick Donegan Term expires 2020
Committee Liaisons
Finance: Kate Doyle

Membership: Carolynn Presser

Nominating: Rick Donegan

Personnel: Mary Sweeney

Nutrition and Education: Rebekah Rice

Communication: Anastasia Onorata

Strategic Planning: Rebekah Rice

Corporate Compliance Committee: Saul Rigberg
Non-committee Liaisons
GRC: Daniel Morrissey

Email: grc-AT-honestweight.coop

Honest Weight Community Initiative (Non-Profit): Daniel Morrissey

Email: HWCI-AT-honestweight.coop

By-Laws Panel: Rebekah Rice and Anastasia Onorata
Board Administrator: Tyler Varese, boardadmin-AT-honestweight.coop

Instructions to View the PDFs on This Page
All PDF files have been moved to Dropbox. NO Dropbox account is required to view these files.
If links on this page take you to Dropbox and the file requires a password, make sure you click in the text box like in the image below, enter the PDF's password then click OK.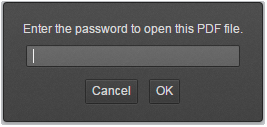 Please make sure that your web browser is updated. We recommend the most current version of Google's Chrome, Apple's Safari or Microsoft's Internet Explorer.
If you do not already have the password for member-owner protected files, please call the Co-op with your member number to obtain the password or email memberservices-AT-honestweight.coop.