Local, sustainable, and free of preservatives.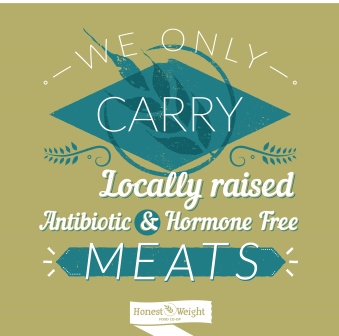 "When I visit our farms, I ask what kind of feed the animals are being fed, I look at the environment, the condition of the animals, and how they behave. These are all ways that I can judge the quality of the farm, the humane handling of the animals and the quality of the meat."
Nick Bauer, Manager, Meat & Seafood Department
Honest Weight promotes:
Meat and Poultry free of hormones and antibiotics,
Grass-fed and Grass-finished Beef,
Certified Organic Meat and Poultry, and
Products from animals that have been humanely raised, under conditions that promote freedom of movement and access to pasture
Many of Honest Weight's meat products are not available anywhere else in the Capital Region unless you buy directly from the farmer.

Come see why many of our customers won't buy meat
anywhere but at Honest Weight.


HWFC Fresh News
Where the term "Nest Egg" comes from, what it means, and how to get one.