Freebird Rotisserie Chickens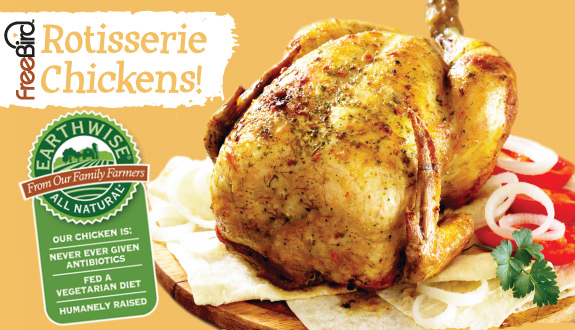 We with a whole Freebird chicken--that's free-to-roam, free of additives, free of preservatives, and free of growth hormones. We brine it overnight to develop the natural flavors and keep it juicy. Then, it's onto the rotisserie where constant basting makes for a delicious crispy skin. Grab a fresh housemade salad or side from our deli and dinner is served.
HWFC Fresh News
This Thanksgiving is coming up quick, isn't it?! This year, Thanksgiving is almost as early as it could possibly be, thanks to November 1st falling on a Wednesday (Thanksgiving is...
Ever since I learned of this recipe five or so years ago, it's been a staple at my Thanksgiving table and never fails to delight. It's different from any other...
This year, Honest Weight is offering Black Spanish Turkeys from Slingerland Family Farms. So what's the deal with heritage turkeys? Do they really taste better?