Honest Weight at Empire State Plaza
Did you know that we have a satellite cafe at Albany's Empire State Plaza's main food court? It's true! Stop by for hot soups, sandwiches, and fresh salads.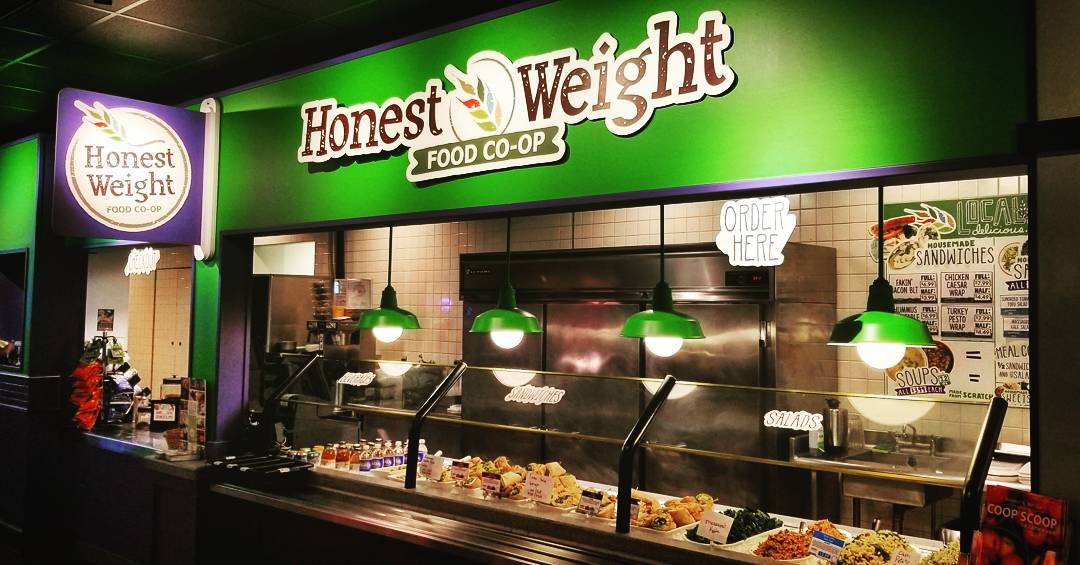 The Honest Weight Food Co-op Café is located in the Main Food Court of the Empire State Plaza and is open from 10:30am to 2:30pm,
Monday through Friday.
Extended hours Tuesday, July 25th and Wednesday, July 26th open from 8 am to 2:30 pm.
The beautifully updated menu consists of lunch items comparable with offerings at our main store, with signature sandwiches, soups, salads and organic juices and smoothies, along with other hot and cold beverages.
Stop in and say hi!