Read It! Together with HWFC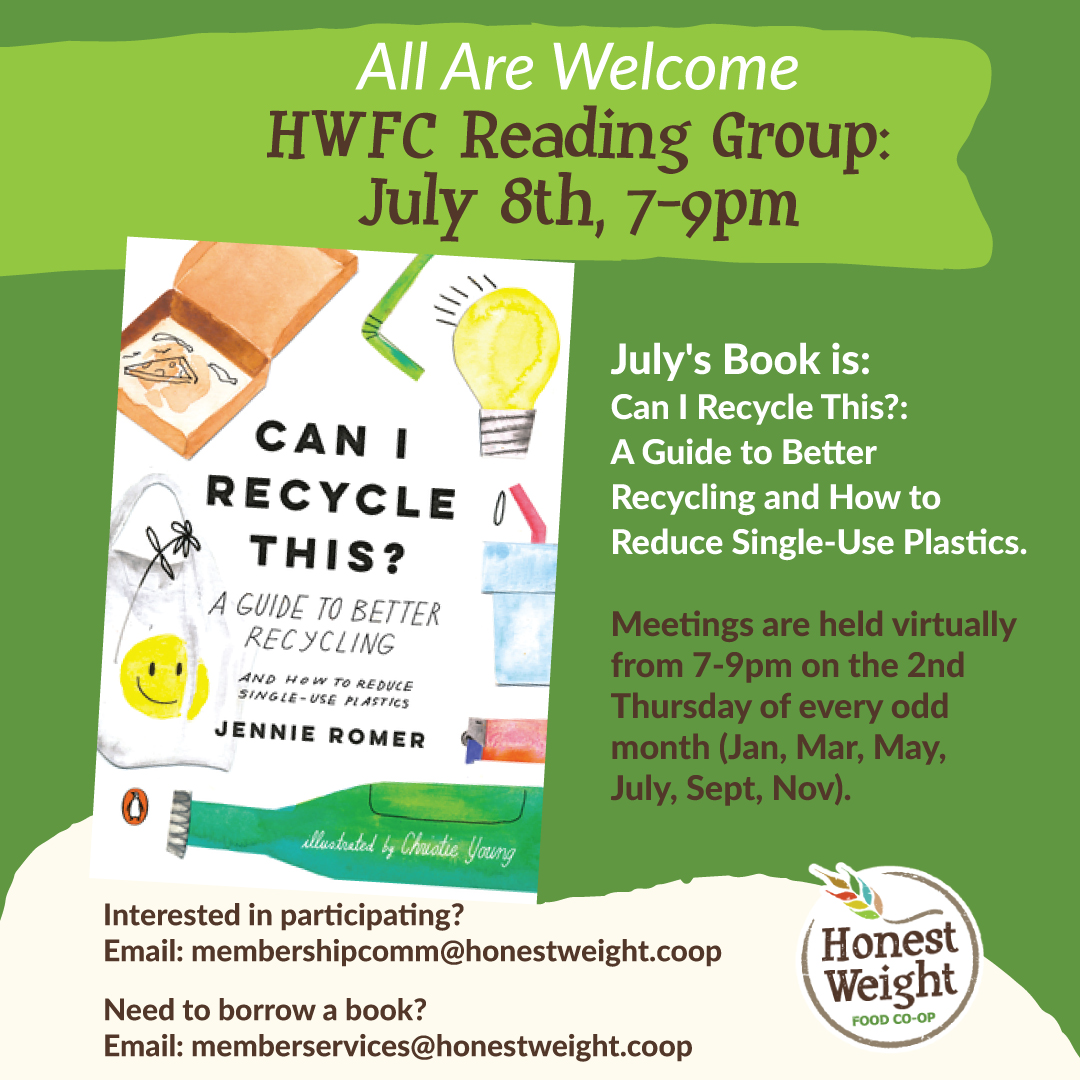 Join the Membership Committee and the Environment Committee, plus other fellow HWFCers for the next Reading Group to discuss Can I Recycle This? by Jennie Romer
Ever heard of the float-sink test to separate PET from PP? Did you know that compostable plastic straws and utensils don't really break down all the way or all that fast? Are you interested in getting better individually and as a co-op at reducing single-use plastics? Then we have the book for you! Next up in the HWFC Reading Group is Jennie Romer's graphically appealing and highly informative book Can I Recycle This?
Yevette has a few copies to loan or you can purchase the book at Book House for 20% off as part of the Honest Weight Reading Group. Email memberservices@honestweight.coop to borrow a copy.
Let us know you're coming! No registration is necessary but it's still great to know how many people have committed to attending.
Questions? Contact the Membership Committee: MembershipComm@honestweight.coop.
Thursday, July 8 from 7-9pm

Join Zoom Meeting Online
https://zoom.us/j/93245124472
Meeting ID: 932 4512 4472

To join by phone
+1 929 205 6099 US (New York)
Meeting ID: 932 4512 4472