Read It! Together with HWFC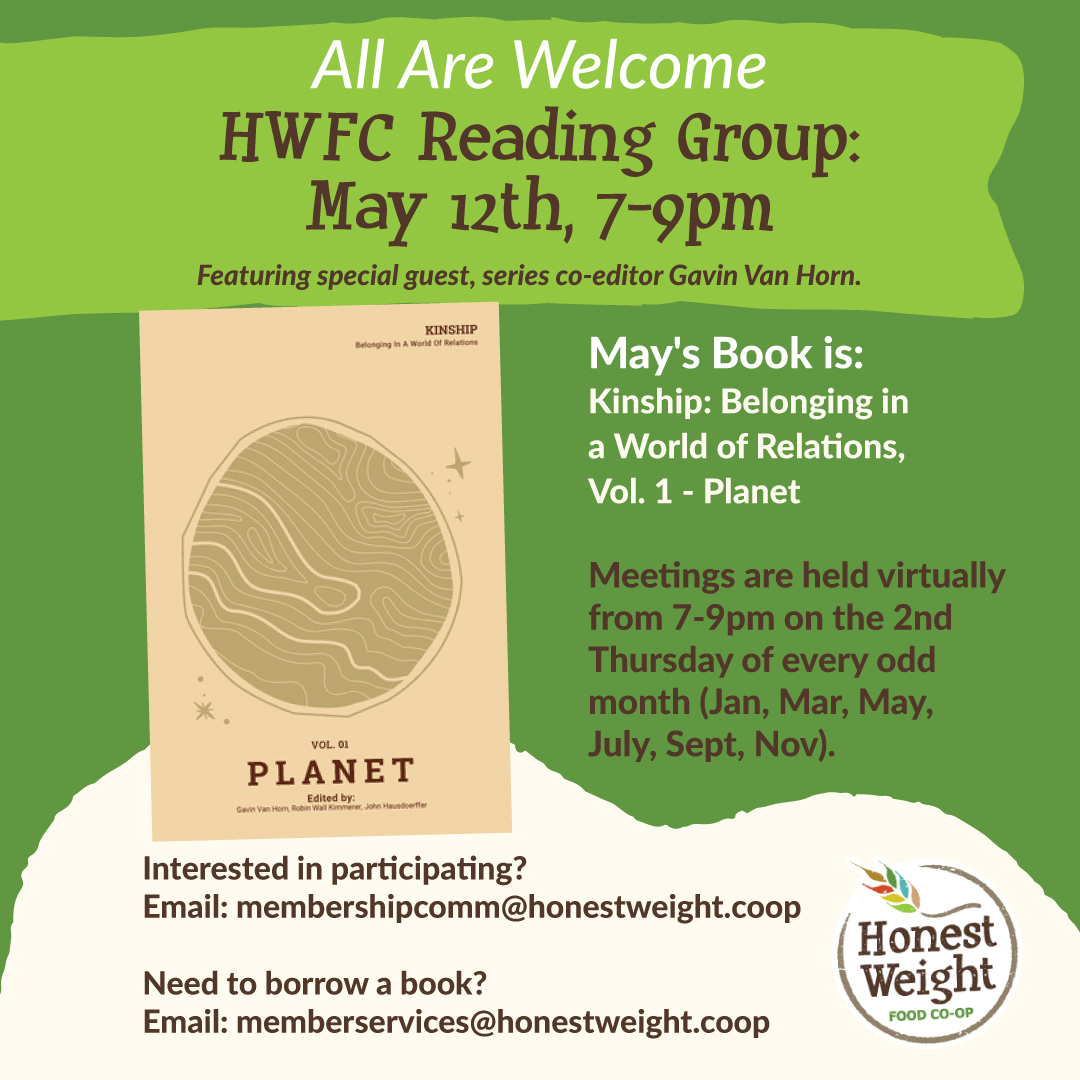 It's not news to write that divisive and exploitative relations — human to human, human to creature, human to planet — are dominating the headlines and bringing earth to a tipping point. What would it look like to preference narratives of mutuality and reciprocity? Our book for May, Kinship: Belonging in a World of Relations Volume 1: Planet, answers that question. Featuring essays, poems, interviews, and stories from around the globe, Kinship is an immersive reading experience of a complex, intelligent, and virtuosic web of connectedness.
We will be joined for the first hour by co-editor Gavin Van Horn!
Gavin is the Creative Director of Center for Humans and Nature and also author of The Way of the Coyote: Shared Journeys in the Urban Wilds. Please put this one on your calendar - you will not want to miss it.
Books are available through Book House at 20% off when you mention the HWFC reading group. Yevette also has 3 loaner copies. Email her to arrange a borrow - but please do return it once you've finished so others can have a chance to look at it as well. MemberServices@honestweight.coop.
Thursday, May 12 from 7 to 9pm via Zoom.

Join Zoom Meeting Online
https://zoom.us/j/93245124472
Meeting ID: 932 4512 4472

To join by phone
929-205-6099
Meeting ID: 932 4512 4472
Let us know you're coming! No registration is necessary but it's still great to know how many people have committed to attending.
Questions? Contact the Membership Committee: MembershipComm@honestweight.coop.