Read It! Together with HWFC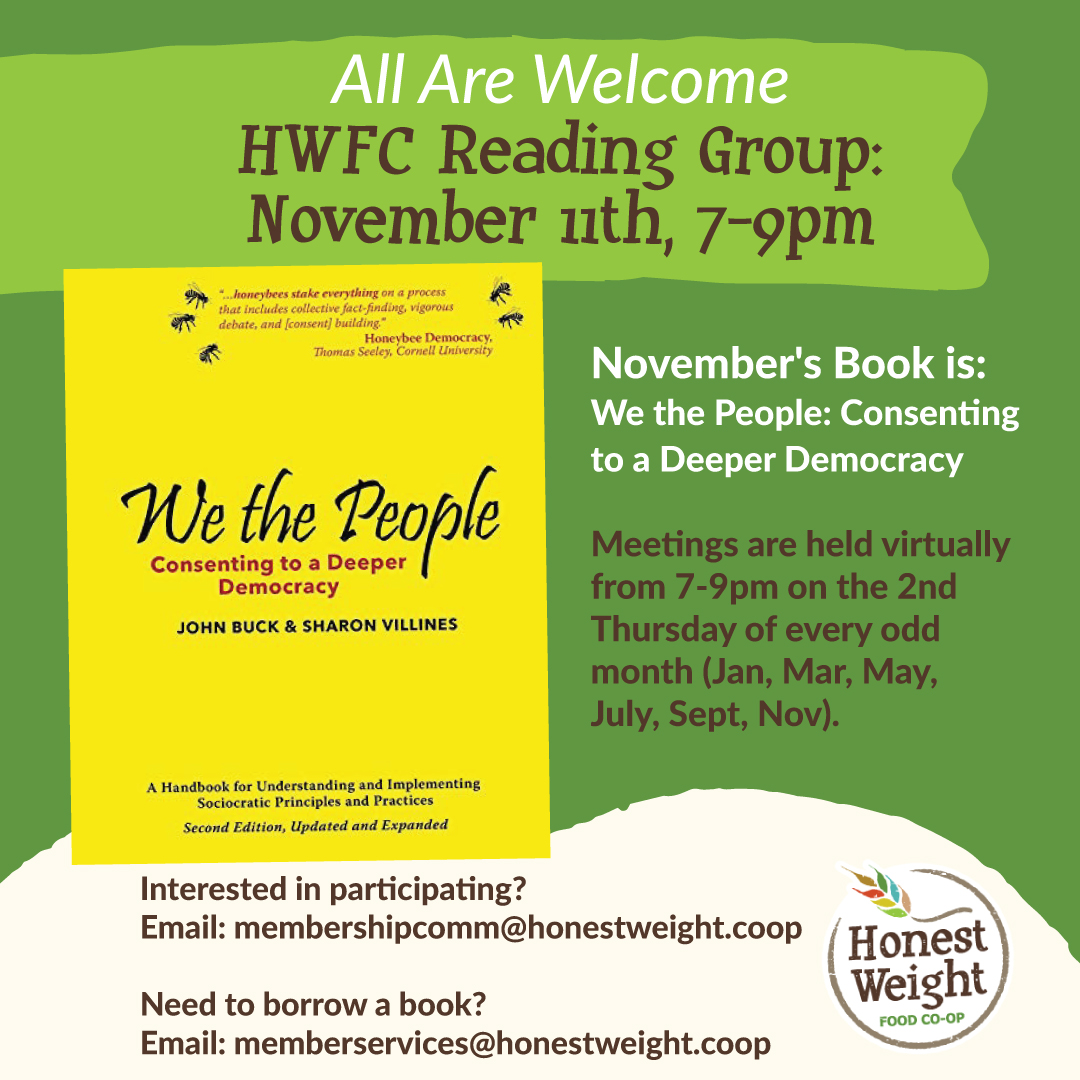 Are you interested in how an organization, here specifically Honest Weight, can make decisions in as participatory a method as possible? Do you think involving and valuing each individual in the organization will bog down the process? Can HW do better in its mission of being democratically run? What are we doing well and what can be improved? More importantly, how? These ideas can be easy to talk about in the abstract, but can we really put deep democracy into action here? What would that look like?
Good news! There's a book that can help us think through these questions together. We the People: Consenting to a Deeper Democracy is the next in our Reading Group series. The book is a look at sociocracy, an organizational model that draws on traditional concepts of democracy and incorporates the contemporary science of systems thinking and complexity theory to create truly collaborative governance structures. Don't worry if this sounds too heady; the book is full of anecdotes and examples to help us envision the possibilities.
Let us know you're coming! No registration is necessary but it's still great to know how many people have committed to attending.
Questions? Contact the Membership Committee: MembershipComm@honestweight.coop.
Thursday, November 11 from 7-9pm

Join Zoom Meeting Online
https://zoom.us/j/93245124472
Meeting ID: 932 4512 4472

To join by phone
+1 929 205 6099 US (New York)
Meeting ID: 932 4512 4472