Honest Weight's Gifts Department
Honest Weight's Gifts Department has toys, candles and incense, cards, calendars, and many more fun gifts.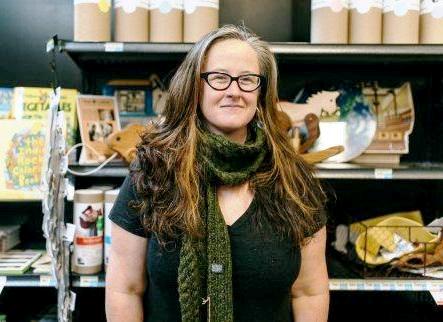 Emily Collins is our Mercantile Buyer. Her focus is on purchasing items that are useful, beautiful, environmentally-friendly, fair-trade, local, and seasonal.
You can feel happy about giving our gifts to your loved ones - or maybe treating yourself.
"People can do all of their shopping here," says Emily. "The Co-op is a destination spot for gift-giving that's socially responsible, takes into account our local economy, and is really focused on fair-trade local, and handmade."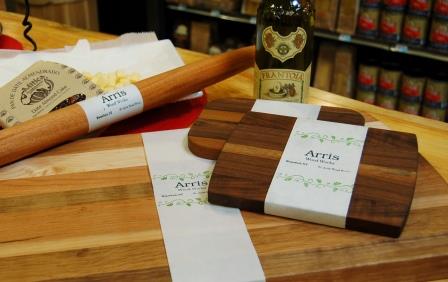 The Co-op carries products crafted by long-time shoppers and member-owners, including the beautiful Arris Wood Works cutting boards, made from scrap wood by Seth Reed, who works in the Grocery Department. It's these relationships that make the economy of the department really unique.
Emily looks for small-scale artisans that create quality products with sustainability in mind. "It's awesome and I love it." She looks through Etsy's wholesale categories, meets with individual makers in our Co-op community, and is generally on the lookout for new items year round.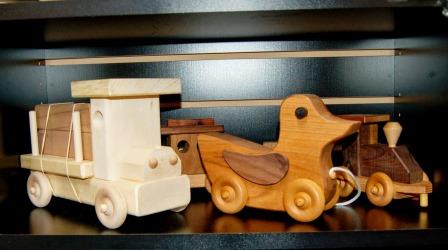 Emily is a maker herself—she attended welding school a few years back and makes gorgeous metal jewelry. She knows what to look for in quality items and values hand-made objects. Having worked at Honest Weight for a total of seven and a half years, she's also well-versed in its inner workings: buying policies, the community, local businesses, and what shoppers are seeking.
Right now Emily is stocking up on springtime objects and is eager to partner with Carol Surash, the new Plants Department Manager, to focus on plants, gardening, bird-watching, and other goods. "Let's celebrate with color and excitement about what's coming!"


Come in to talk with Emily. She loves to share the beautiful gifts that Honest Weight has to offer.


HWFC Fresh News
Where the term "Nest Egg" comes from, what it means, and how to get one.
The more time children spend outdoors, experiencing all nature offers to them, the more likely they will grow to love,...
Indian Ladder Farms just celebrated its centennial. Founded by Peter Gansevoort Ten Eyck in 1916 and located in Altamont, New...