Honest Weight's Gifts Department
Honest Weight's Gifts Department has toys, candles and incense, cards, calendars, and many more fun gifts.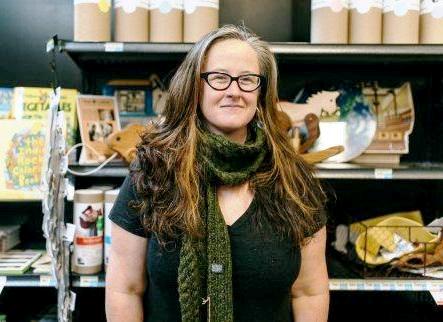 Emily Collins is our Mercantile Buyer. Her focus is on purchasing items that are useful, beautiful, environmentally-friendly, fair-trade, local, and seasonal.
You can feel happy about giving our gifts to your loved ones - or maybe treating yourself.
"People can do all of their shopping here," says Emily. "The Co-op is a destination spot for gift-giving that's socially responsible, takes into account our local economy, and is really focused on fair-trade local, and handmade."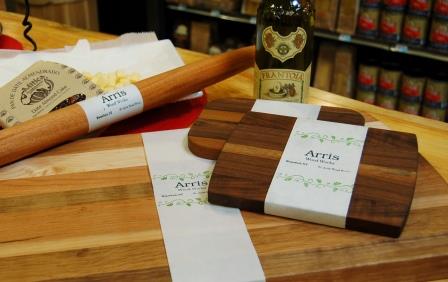 The Co-op carries products crafted by long-time shoppers and member-owners, including the beautiful Arris Wood Works cutting boards, made from scrap wood by Seth Reed, who works in the Grocery Department. It's these relationships that make the economy of the department really unique.
Emily looks for small-scale artisans that create quality products with sustainability in mind. "It's awesome and I love it." She looks through Etsy's wholesale categories, meets with individual makers in our Co-op community, and is generally on the lookout for new items year round.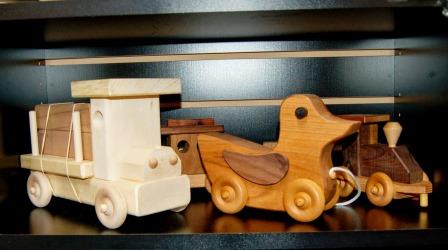 Emily is a maker herself—she attended welding school a few years back and makes gorgeous metal jewelry. She knows what to look for in quality items and values hand-made objects. Having worked at Honest Weight for a total of seven and a half years, she's also well-versed in its inner workings: buying policies, the community, local businesses, and what shoppers are seeking.
Come check out the unique, socially responsible gifts that the Co-op has to offer. There's always something new to discover.!
Upcoming Classes & Events
Cancelled - All Upcoming Classes & Events Until Further Notice
HWFC Fresh News
Dreaming about what you'll grow in your garden this year? We are too! That's why we're SO excited that it's time for the Annual Co-op Fedco Group Seed Order!
Eating Good on the Cheap – Smart Ways to Stretch Your Dollars! As we begin the new year, some of us are re-evaluating aspects of our lives that 2020 brought to...
Honest Weight Food Co-op is happy to announce that we will be 100% Community Solar Powered beginning in January 2021. Want to join us?