The Honest Arts Committee is made up of Honest Weight member-owners. The committee's purpose is to beautify the internal and external physical environment of the co-op.
This Month: March, The Honest Arts Committee will be showcasing Janet Foster's Art. This exhibit is a joyful expression with intense color and imagery, through the medium of digital art. More of her work can viewed on her FB page: https://www.facebook.com/JanetFostersArt
Exhibit Dates: March 3, 2023 - March 31, 2023
Reception: Sunday, March 12th from 2 - 4 pm in the community Room at HWFC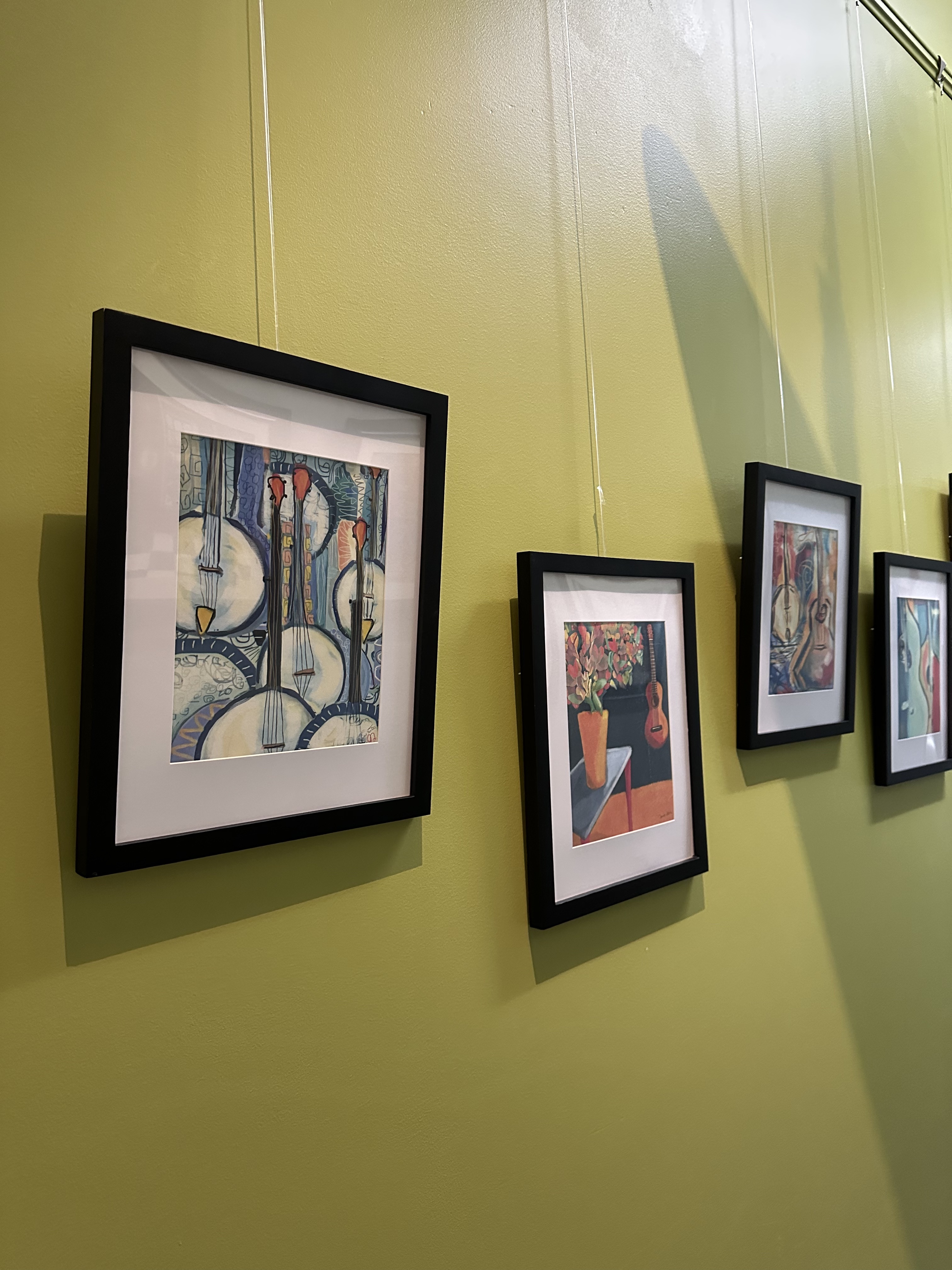 Interested in learning more, or joining the committee? Committee Email: HonestArtsCommittee-AT-honestweight.coop
Regularly Meets: Third Monday of the month, Community Room, 7 pm ***currently meeting via Zoom, email for more information***
CALL FOR ART:
Let's celebrate our Earth with an art show in the Honest Weight Gallery about Fertile Ground.
Fecund, fruitful, productive, highyielding, prolific, propagative, generative; rich, lush, generative, imaginative, inventive, innovational, creative, visionary, original, ingenious, resourceful, constructive, earth, land, terra firma, floor, world, globe, planet, sphere, orb, soil, loam, clay, silt, dirt, sod, clod, turf, terrain.
"A situation or place that produces good results or a lot of ideas"
Entry Deadline: April 8, 2023
Dates of Exhibit: April 17 - May 20, 2023
Media: 2-dimensional art mounted and ready for hanging. Drawing, painting, photography, prints, collage, mixed-media.
Each artist may submit images of 3 original works using the submission form at Fertile Ground Entry Form: https://docs.google.com/forms/d/1EWNfpgxSt-xilTbkrV2YnVyA-6BORwuUxEtb-P7L6Gg/viewform?pli=1&pli=1&edit_requested=true. Artwork must be delivered to the Co-op on April 17th. Arrangements may be made for an alternative drop-off.
Sponsored by the Honest Arts Committee, dedicated to engage imagination, stimulate conversation and strengthen connections in the store and the community by promoting, coordinating and encouraging arts in the Co-op.