Honest Weight's Annual Reports
Please Note:
These PDF files have been moved to Dropbox. NO Dropbox account is required to view these files.
The below links take you to Dropbox. All you have to do once you get there is to make sure you click in the text box like in the image below, enter the PDF's password then click OK.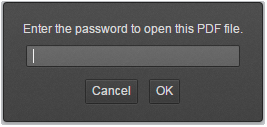 Please make sure that your web browser is updated. We recommend the most current version of Google's Chrome, Apple's Safari or Microsoft's Internet Explorer.