Coffee for the Conscious Consumer: Capital City Coffee Roasters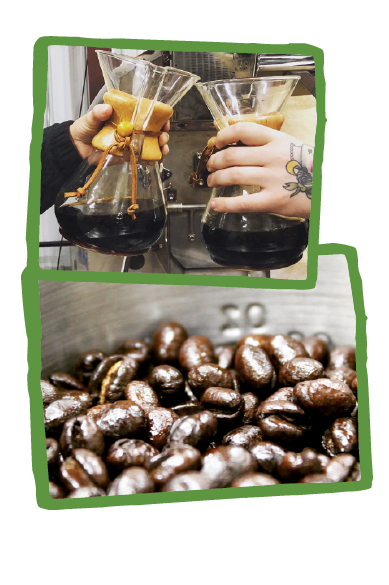 Making coffee is important work, wouldn't you say? Many of us rely on the incredible plant to perk up each morning, but sourcing, roasting, and preparing the perfect cup is an involved process. We at Honest Weight feel lucky to have Capital City Coffee Roasters as a local source of freshly-roasted high-quality organic coffee in our café and on our shelves!
As with all imported goods, there is a huge responsibility to ensure ethical and sustainable sourcing. Capital City Roasters sources green coffee consciously, following Fair Trade practices to ensure that farmers are fairly compensated. They roast the beans fresh in small batches and a variety of darknesses and blends, some of which are exclusively made for Honest Weight shoppers, like On the Dark Side, Heart and Soul, and Bright and Bold.
Our full-service coffee bar serves up delicious Capital City espresso drinks, drip coffee, and Nitro Cold Brew, which tastes slightly sweet and creamy thanks to the tiny nitrogen bubbles throughout, on the daily. Capital City's Steve Scheidel told us he loves coming to Honest Weight because our team is always cheerful. A wonderful thing to hear, and we thank Capital City for the part they play!
Visit their website to learn more!

Enjoy this special deal as part of our We Love Local sale, good through September 28th or while supplies last.