Farmers, First and Foremost: Land Craft Wellness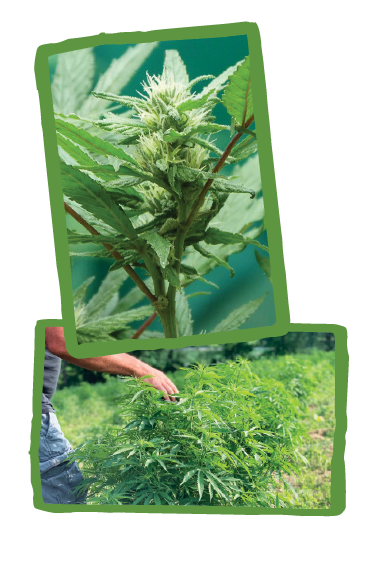 Kelly and Rich Taylor have been farming hops and brewing beer in Washington County for four years—you may already be a fan of their R.S. Taylor and Sons brews, available at the Co-op. But now, their fields are growing more than just hops. Hemp (a cousin of hops, sharing the same scientific Family) has entered the New York State agricultural scene in a big way, and Kelly and Chris are at the forefront with their new CBD line, aptly named Land Craft Wellness.
Kelly, Rich,and their partner Chris, are well-suited to offer CBD products that are produced entirely in NY from organic hemp grown at their own farm and neighboring farmland. Kelly has been experimenting with "green and clean" products since 2016, and Land Craft's line of topicals includes her blends of botanicals, essential oils, natural butters, and now, organic, full-spectrum CBD. Land Craft also offers oral CBD tinctures and oils.
On behalf of Honest Weight, we are so excited to welcome Land Craft Wellness—our first upstate NY-grown hemp product, with fields just one hour from the Co-op.
Visit their Facebook to learn more!

Enjoy this special deal as part of our We Love Local sale, good through September 28th or while supplies last.