Meet our Producers: Slingerland Family Farm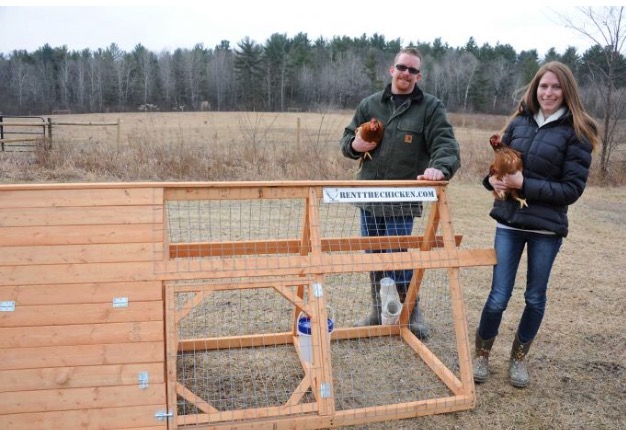 Slingerland Family Farm, located in Greenville, New York, is an innovative local farm, established in 2013. The farm specializes in raising all-natural, pasture-based animals in a responsible, ethical, and humane manner. All animals are 100 percent hormone- and antibiotic-free. Additionally, the farm utilizes environmentally responsible agricultural techniques and methods to produce high quality, sustainable products for the local community. They raise the animals on pasture focusing on natural, multi-species, rotational-grazing systems, and give their animals ample space and opportunity to forage—both beneficial practices, ensuring healthy animals and land.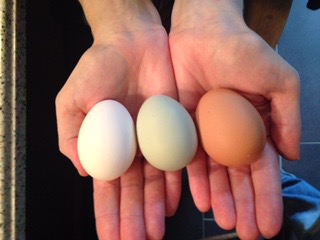 The farm provides seasonal, pasture-based chickens and turkeys, as well as beef and pork for the retail market. At Honest Weight Food Co-op you will find several Slingerland products:
Pastured broiler chickens, fresh during pasture season
Freshly-frozen pastured broiler chickens during fall/winter
Fresh pastured Thanksgiving turkeys
Fresh eggs from pastured hens
In addition to its business of providing poultry and eggs for retail sale, Slingerland Family Farm is the Capital Region affiliate of "Rent the Chicken," a nationwide enterprise providing wannabe-backyard chicken owners the opportunity to try before you buy. The program supplies renters with fowl and all the necessary supplies to feed and care for the hens and harvest fresh eggs. When you use "Rent the Chicken" services, you rent two or four chickens for six months (at a flat rate of $400 or $600, respectively). The package includes: a coop; chicken feed; food and water dishes; and a copy of "Fresh Eggs Daily," a guide to caring for chickens. The rental period runs from April/May through October/November. At the end of six months, the customer may choose to return the chickens and supplies or purchase them outright. Prices start at $400 per coop. More information can be found at www.rentthechicken.com.