National Grid gifts $500 PLUS discounts to new electric car owners!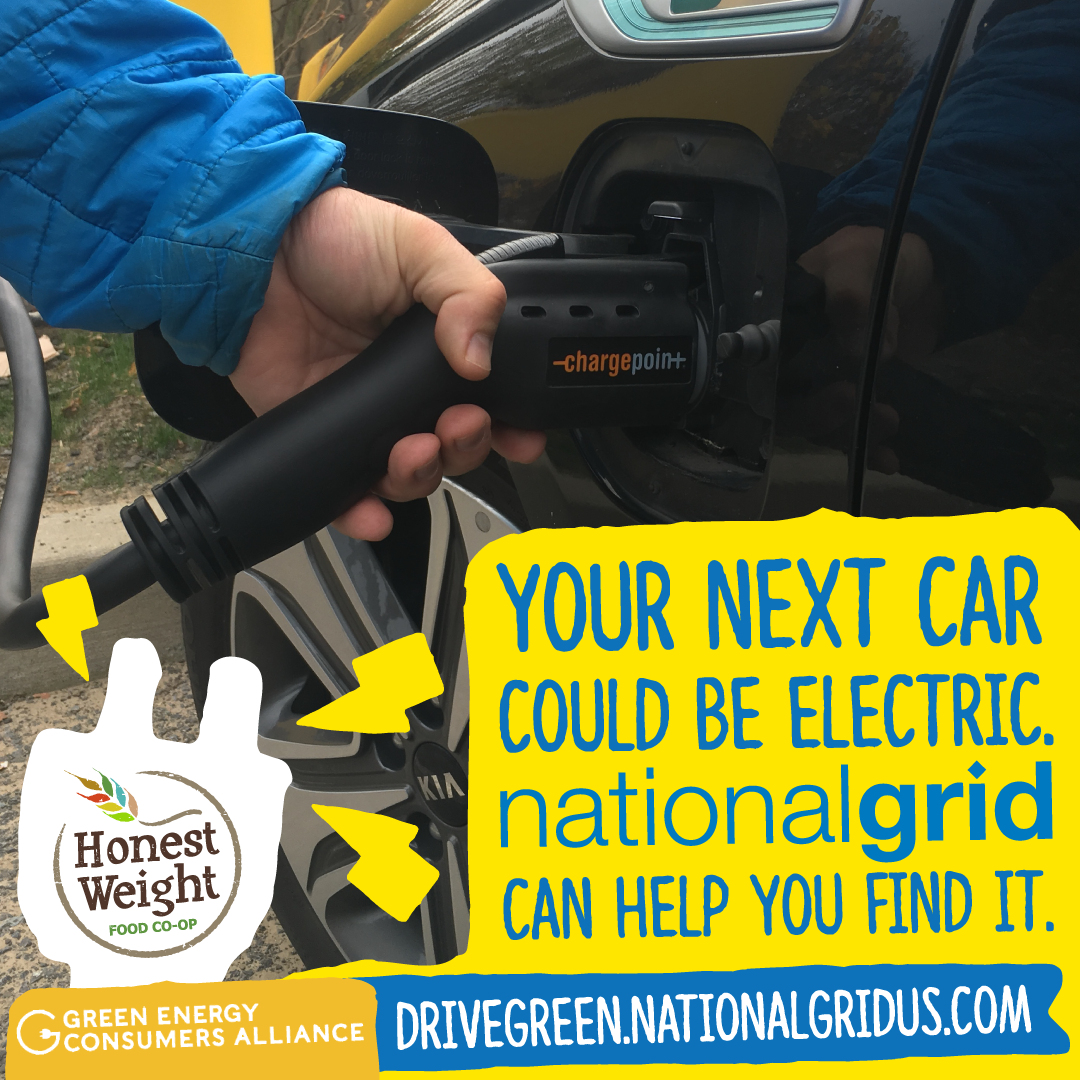 There are lots of reasons to switch to an electric car: they're more fun to drive, cheaper to fuel, and way better for the environment than gas guzzlers. You already live or work near a charging station (and you grocery shop near one, too!), but if you're still waiting for a sign to make the switch to electric, this is it.
We've partnered with National Grid to raise awareness and to make EVs and EV chargers more accessible. National Grid's new electric vehicle discount program, Drive Green with National Grid, provides discounts in addition to the New York State rebate (up to $2,000) and the federal tax credit (up to $7,500)! The Drive Green with National Grid website has a wealth of information about the cars, incentives, charging, environmental impact, and more. Check it out at drivegreen.nationalgridus.com. To qualify for the program discounts, all you have to do is fill out this form.
As we look to a cleaner, greener future, National Grid has partnered with the non-profit Green Energy Consumers Alliance to build up a network of local car dealerships who offer YOU fixed purchase discounts and awesome lease deals on a monthly basis.

Plus, from November 1st until the end of the year, National Grid customers in upstate New York who purchase an electric car are eligible for a $500 Visa gift card as a special bonus.
$500 is enough to cover charging for 12,000 driving miles, jumpstart the installation of your own at-home charging station, or go for a wintertime getaway in your brand new electric car. Learn more and apply for your gift card here.
We know that a lot of you have questions about the charging stations or electric vehicles, so Drive Green with National Grid is providing an upcoming informational webinar just for you!
What: Drive Green with National Grid Webinar
When: Thursday, December 5th, 12 pm or 7 pm
Update: You can view a live recording of the Drive Green with National Grid Webinar here!
We hope you'll drive green soon! If you have any questions about electric cars or this special end-of-year offer, please reach out to Green Energy Consumers at drivegreenUNY@greenenergyconsumers.org or 800-287-3950 ext. 7.