March: Certified Organic French Sourdough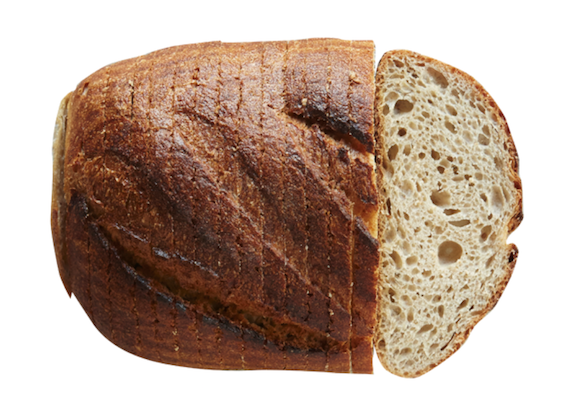 Each month, we pick a different type of
Bread Alone Bakery
bread to discount to give to you for a dollar off it's regular price. Bread Alone, based in Kingston, NY, produces many varieties of Certified Organic sliced and artisan breads made with organic, stone-ground flours, water, organic grains, sea salt, and little else.
Why We Picked It:
Bread Alone's Organic French Sourdough, or Pain au Levain, is one of their original breads. It is a naturally leavened bread that develops deep sourdough flavor from a heavy dose of liquid levain and overnight fermentation.
Try It This Way:
Great for cold sandwiches filled with crisp veggies and cheddar cheese!
Ingredients:
Organic wheat flour, water, organic whole wheat sourdough, organic whole wheat flour, and sea salt. That's all!
About Bread Alone Bakery:
Bread Alone is a family-owned, values-driven bakery in upstate New York. We have been baking organic breads since 1983, and we continue to do so today. Our vision has not changed since the day that we opened: We strive to create delicious, honest breads and foods that we believe speak to the best in us.