March: Malvarosa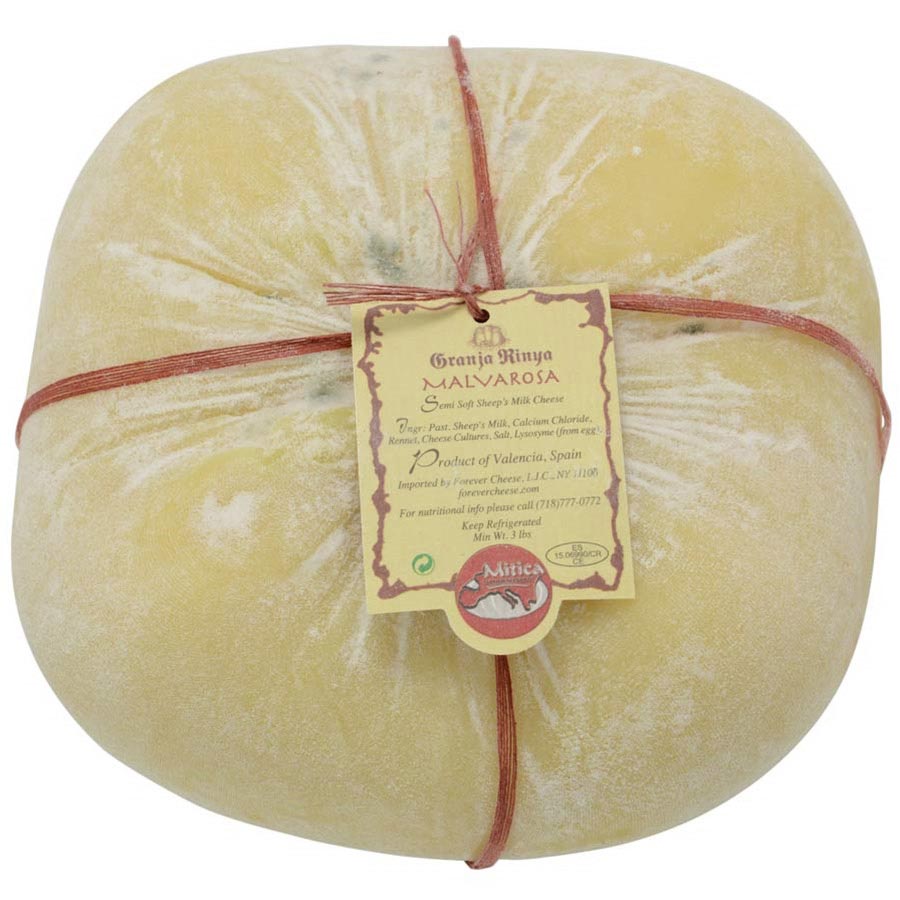 Each month, we feature a different cheese we love to highlight. We offer it at a discounted price and provide samples all month long. It's a way our shoppers can try something they might not otherwise, and maybe learn something new about cheese!
Origin: Valencia, Spain
Milk: Sheep
Process: Pasteurized, aged a minimum of three months
Why We Picked It: It's delicious, beautiful, and has a great story!
Tasting notes: Firm, buttery and smooth, incredibly rich and sweet, a nearly butterscotch finish.
Similar to: Manchego, Pyrenees Brebis
Pair with: A full-bodied red wine, marcona almonds
About the"servilleta" (napkin) shape: After being placed in cheesecloth, the curds are pressed and drained by bringing the corners of the cloth together and tying them tightly to squeeze out excess whey. Once released from the cloth, the curds take on the imprint and creases of the cloth, as well as the distinctive, pointed "servilleta" shape where the knot of the cloth was tied.
The story: First imported to the U.S. in August of 2004, Malvarosa began as a labor of love. To save a nearly-extinct breed of native sheep, the Guirra, Valencian cheesemaker Enrique began producing this Manchego-like wheel. He's since grown his herd to 500. Buttery and smooth, Malvarosa highlights the best characteristics of rich sheep's milk.
Aged for a minimum of three months; careful cheesemaking and gentle pasteurization preserve an enormous hit of succulent flavor.
Ingredients: pasteruized Guirra sheep's milk, animal rennet, enzymes, salt, calcium chloride, Lysosyme ( from egg), cheese cultures.