Meet Our Producers: Two Rock Ranch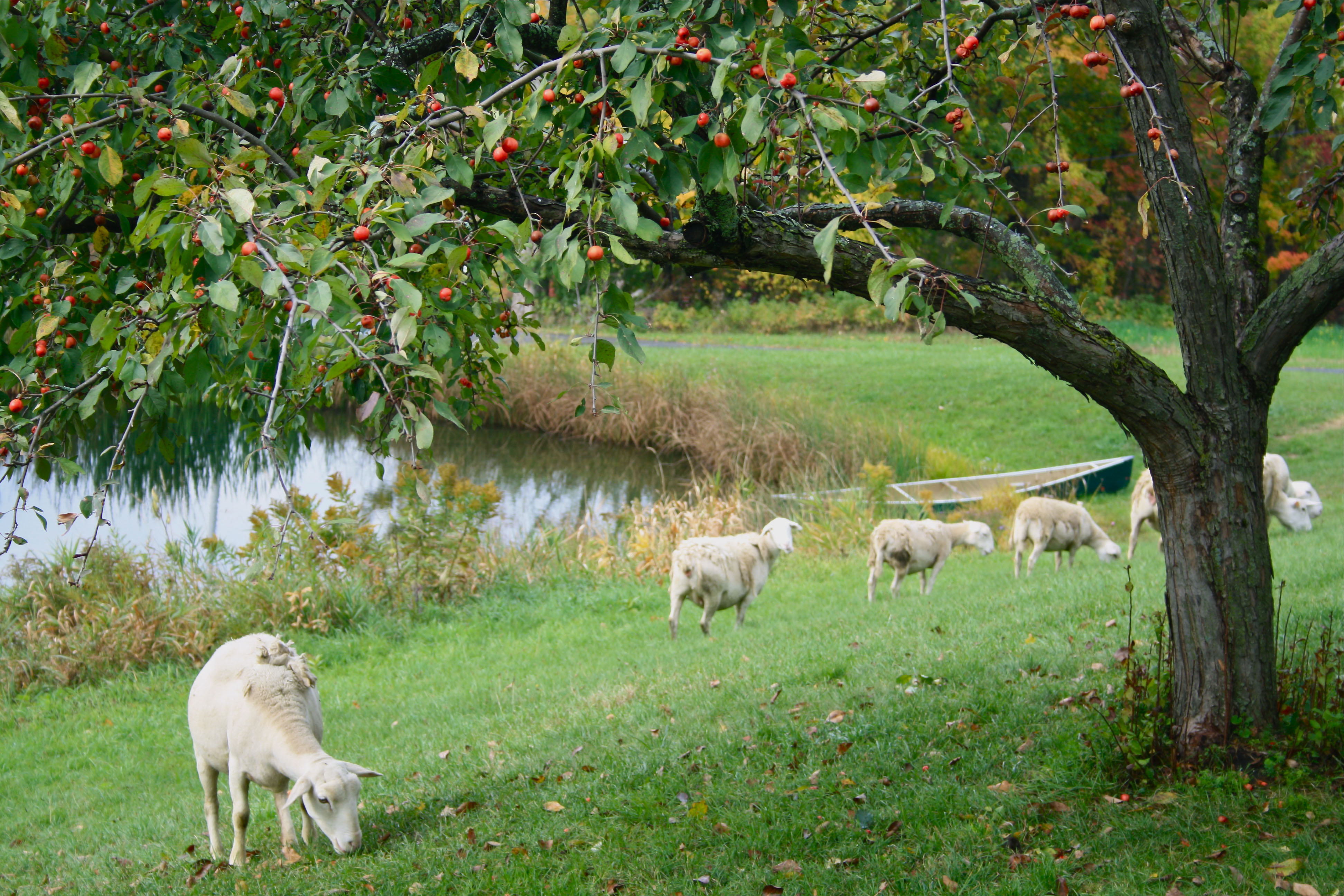 In 2010, Nia Hansen and Emily Vincent launched Sonoma County Sheep Company in the rolling hills of West Petaluma, California, near the town of Two Rock. Because of continuous drought conditions on the West Coast, as well as the high cost of land and feed, Hansen and Vincent decided to move to the East Coast, and eventually they established their ranch in the foothills of the Helderberg Mountains. At that time, they changed the name of their operation to Two Rock Ranch, in honor of the place where they had their start.
Located in Berne, New York, Two Rock Ranch is a sustainable biodynamic farm that raises White Dorper Sheep, a breed known for its mild flavor and excellent quality. The animals are nourished in the growing season by pasture grass, herb forage, and essential minerals. In the winter months, they are fed farm-grown hay and organic, locally-grown hay. The sheep's natural diet of grass, legumes, and herbs results in meat that is high in vitamins E, C, and beta-carotene and low in fat and cholesterol. Additionally, grass-fed lamb contains two health-promoting omega-3 fatty acids and conjugated linoleic acid, or CLA, an omega-6 fatty acid.
In addition to producing organically-raised lambs, Two Rock Ranch operates a CSA, or Community Supported Agriculture, program, which provides shareholders with organic heirloom vegetables, pasture-raised eggs, local grass-fed meats and farm sundries like soap, jam, and honey. The farm supports grassland conservation and will be planting a pollinator pasture in 2017.
Two Rock Ranch is a Pride of New York farm listed with Minority Farmer USDA, and it partners with Albany County Soil and Water Conservation, USDA, FSA, and NRCS. For most of the year, the meat from this producer is available at Honest Weight Food Co-op.

At Honest Weight Food Co-op, we truly value the small businesses and dedicated individuals who work hard to produce the exceptional products we carry. We think their exceptional stories demonstrate the importance of supporting local, and why we're so committed to it!