On Saturday, October 14th from 9am-12pm, test drive a fully electric vehicle at Honest Weight Food Co-op and receive a $10 gift card to your homegrown grocery store!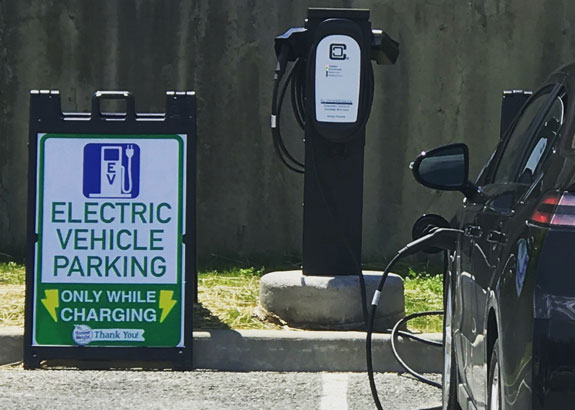 This Saturday from 9am to noon, Honest Weight Food Co-op is hosting Drive Green and Eat Clean to bring awareness to our new Electric Vehicle charging station and provide YOU with the opportunity to test drive a fully-electric vehicle! Everyone who test drives an electric vehicle during the event and posts a photo to social media using the hashtag #DriveGreenEatClean will receive a $10 gift card to Honest Weight.
The new EV charging station location is conveniently location off I-90 and is consistent with the Capital District Electric Vehicle Charging Station Plan. The installation comes at a good time, as the Drive Clean NY Rebate offers up to $2,000 on new plug-in vehicle purchase.
In support of sustainable, low-carbon transportation options and as part of our mission, we've partnered with the Capital District Clean Communities Coalition to aid them in meeting their fuel displacement and emission reduction goals, which are in-line with NYS's goal of reducing greenhouse gas emissions by 80% by 2050.
Representatives from Destination Nissan and DePaula Chevrolet will be available with several fully-electric models for test drives, such as the Nissan Leaf, Kia Soul EV, Chevy Volt, and Chevy Bolt.