All our eggs are cage-free, humanely-raised, local from within 100 miles, and delivered fresh weekly.
We believe that farm fresh eggs are better, whether for Easter dyeing or breakfast frying. Our eggs are delivered weekly from 16 upstate New York farms, all within 100 miles of our store. We're not just talking good eggs, we're talking egg-cellent eggs.
Better For the Chickens, Better For You.
Eggs from chickens that roam and graze are healthier for you! More vitamins A & E, more Omega 3s, and more beta carotene from those golden yolks. Plus, they contain less cholesterol and saturated fat!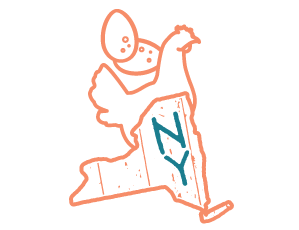 How Do You Like Your Eggs?
All our eggs are cage-free and local, but you can choose from 16 farms based on what you value, whether that's certified organic, hens raised on rotating pasture, or hens that are fed locally-grown grains and veggies. See our handy egg chart below!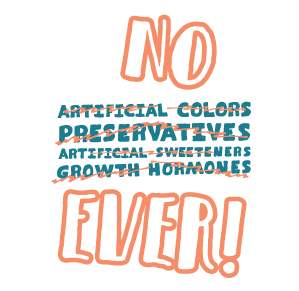 No Bad Eggs Here!
At Honest Weight, we have strict buying practices for eggs and everything else we bring into our store. That means local when available, organic when possible, always humane, and no hormones, antibiotics, or artificial coloring or preservatives, ever.