Enter to Win a Woodstock Wagon!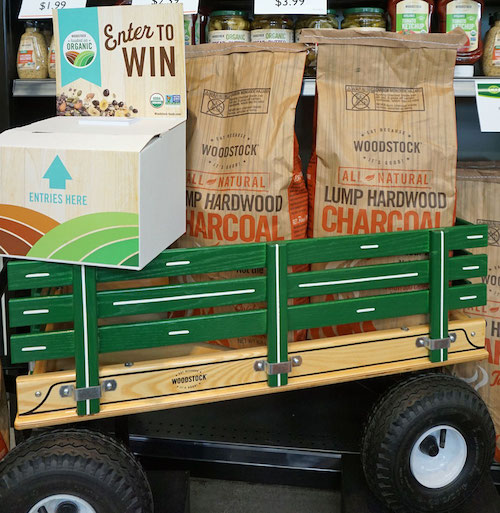 Buying Woodstock natural and organic foods is always a win for health and sustainability, but winning a wagon full of them? Now what could be better than that? Ten lucky winners will receive 100% organic tote bags, and one will win a wooden wagon full of fun stuff! Hurry! Entries must be in by this Tuesday, July 3rd.
Woodstock celebrates foods that make you feel great about what you buy, eat, and serve your family. They believe in options that are simple, pure, and good for our world. Give your barbeque the perfect finish with Woodstock's organic condiments, pickles, and relish, Because Organic is always Non-GMO and so much more, Woodstock invites you to get Hooked on Organic all summer long!