Good, Clean, Family Fun: RAD Soap Co.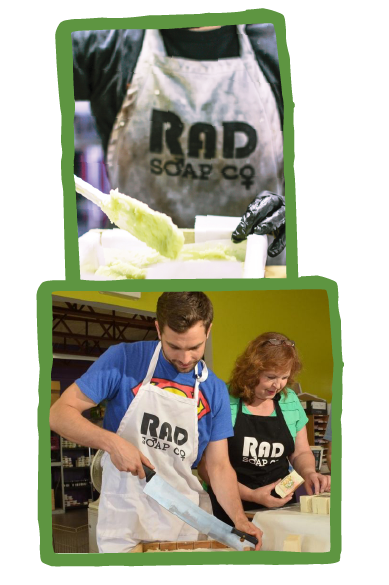 It all started in Sue Kerber's Cohoes kitchen in the early '90s. Her firstborn, Zak, was born with eczema, and the prescriptions offered by his doctors weren't helping. Sue started making her own all-natural products for her family, found that they worked better than anything they'd been trying, and never looked back.
Now in its 10th year, RAD extends beyond soaps and lotions to include insect repellants, deodorant, laundry detergent, and a new line of RAD CBD. The manufacturing has moved out of Sue's kitchen, but remains local and is a true family affair, with Zak and his brother Max all grown up and running the business with their mom.

RAD sets out to craft fresh, all-natural products with scents that evoke nostalgia and ingredients that nourish and heal. Their vast product assortment offers something for everyone! Be sure to try the RAD Fam's personal favorites: the Moon Rock Body Bar with Activated Charcoal and Black Currant Oil; the Kryptonite line with Reishi Mushrooms, Matcha, and Tea Tree; and the Toke line with Hemp Oil and Dark Patchouli.
Visit their website to learn more!

Enjoy this special deal as part of our We Love Local sale, good through September 28th or while supplies last.