Integrity, In a Nutshell: Tierra Farm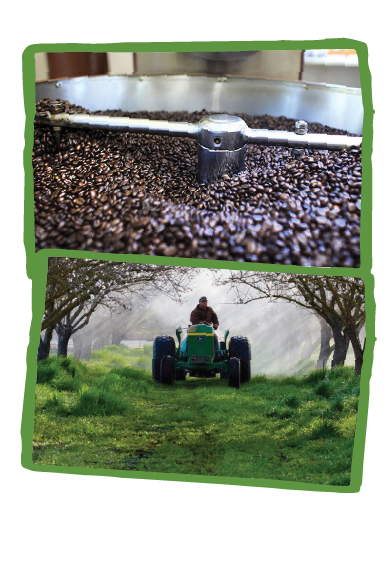 Tierra Farm as we know it began when Upstate NY organic veggie farmer, Gunther Fishgold, made the life-changing decision to supplement his farm's winter income by roasting and selling nuts. The bakery side of the business took off, and the rest is history.
Now, Tierra Farm ships nuts, seeds, dried fruit, chocolate and coffee all over the country from their HQ in Valatie and forthcoming distribution center in Latham. Like the rest of their fans, we love Tierra Farm for providing high-quality, organic products sourced from family farms and cooperatives using Fair Trade certified practices, and their creative and delicious recipes and flavors. Our shoppers are a-buzz right now about their brand new Everything Bagel Cashews, a savory treat that satisfies free of gluten and low in carbs.
Collaboration between Tierra Farm and Honest Weight comes easy. We're 15 years into our partnership, and it can feel like we're two arms of the same business thanks to the shared values that guide our operations. Tierra Farm recently gained their B-Corp certification, a distinction made for business performance according to a social and environmental assessment. We're proud to call them a long time partner and applaud them for their position as an environmentally-sustainable top employer and an ethical producer of delicious bulk foods.
Visit their website to learn more!

Enjoy this special deal as part of our We Love Local sale, good through September 28th or while supplies last.