New Vendor! The Berry Patch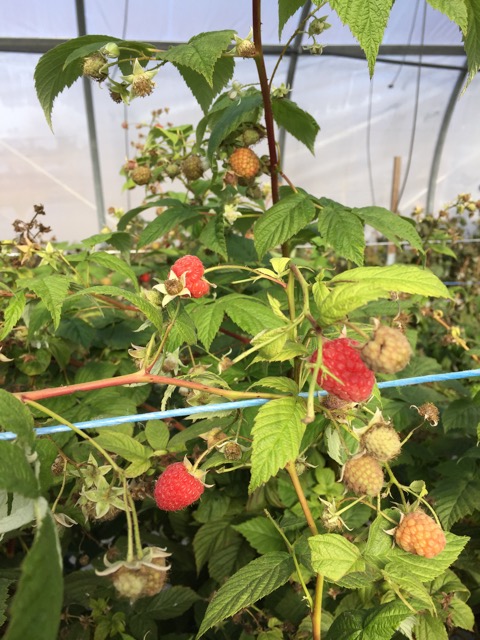 Where: Stephentown, NY
What: The Berry Patch is a small scale, diversified, sustainable family farm that raises berries, vegetables, and cut flowers. We're currently carrying their blueberries, raspberries, and canary melons
Who: The Berry Patch is run by first generation farmers, Dale-Ila M. Riggs and her husband Don Miles. Dale-Ila's career in agriculture began in college at Cornell, and she has worked as an educator at Cornell Cooperative Extension for many years. Don's background is in botany, soil science and public health, and he recently turned his efforts full time to the farm, implementing successful production and delivery practices to meet growing demand.
Why We Love Them: The Berry Patch is the first farm in the COUNTRY using exclusion netting to grow berries! They are recognized by researchers at Cornell/NYS Ag Experiment Station as being the national leader in investigating ways to grow pesticide-free berries.
In Their Own Words: We are constantly told by our customers that our blueberries are "the best blueberries I have ever eaten". They are sweet, they are hand-picked at full maturity for maximum sweetness and size.
Read more: www.TheBerryPatch.net