"Real, Whole Food is Always in Style": Bilinski's Sausage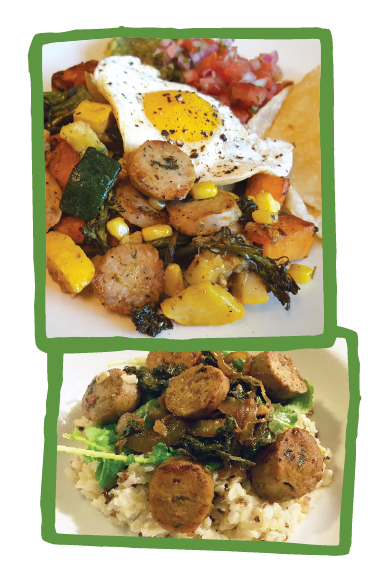 The Bilinski's story is one of a NY family business thriving for 90 years and counting. Originally crafters of Old World sausages, Bilinski's invented the original chicken sausage more than 30 years ago. They switched to exclusively manufacturing all-natural, humanely-raised chicken sausage in 2005 when now-President Stacie Waters joined the family biz. The choice seemed obvious to Stacie, who wanted to make food that aligned with the kind of healthy lifestyle she believed in for herself and her family.
Honest Weight is proud to work with a local supplier of responsibly-made protein that shares our commitment to animal welfare and organic practices. Bilinski's works with the Global Animal Partnership, a non-profit dedicated to ensuring humane conditions for farm animals, with outdoor access and room to roam. Stacie and her team regularly release new and delicious flavors, with ingredients you can see and identify by name. The Italian varieties are the crowd favorite, but we recommend our fave, Spinach with Spring Greens, and Stacie loves the earthiness of the Wild Mushroom.
Visit their website to learn more!

Enjoy this special deal as part of our We Love Local sale, good through September 28th or while supplies last.