Victims in the Buffalo Supermarket Shooting
Celestine Chaney. Roberta A. Drury. Andre Mackneil. Katherine Massey. Margus D. Morrison. Heyward Patterson. Aaron Salter Jr. Geraldine Talley. Ruth Whitfield. Pearl Young.
Say their names.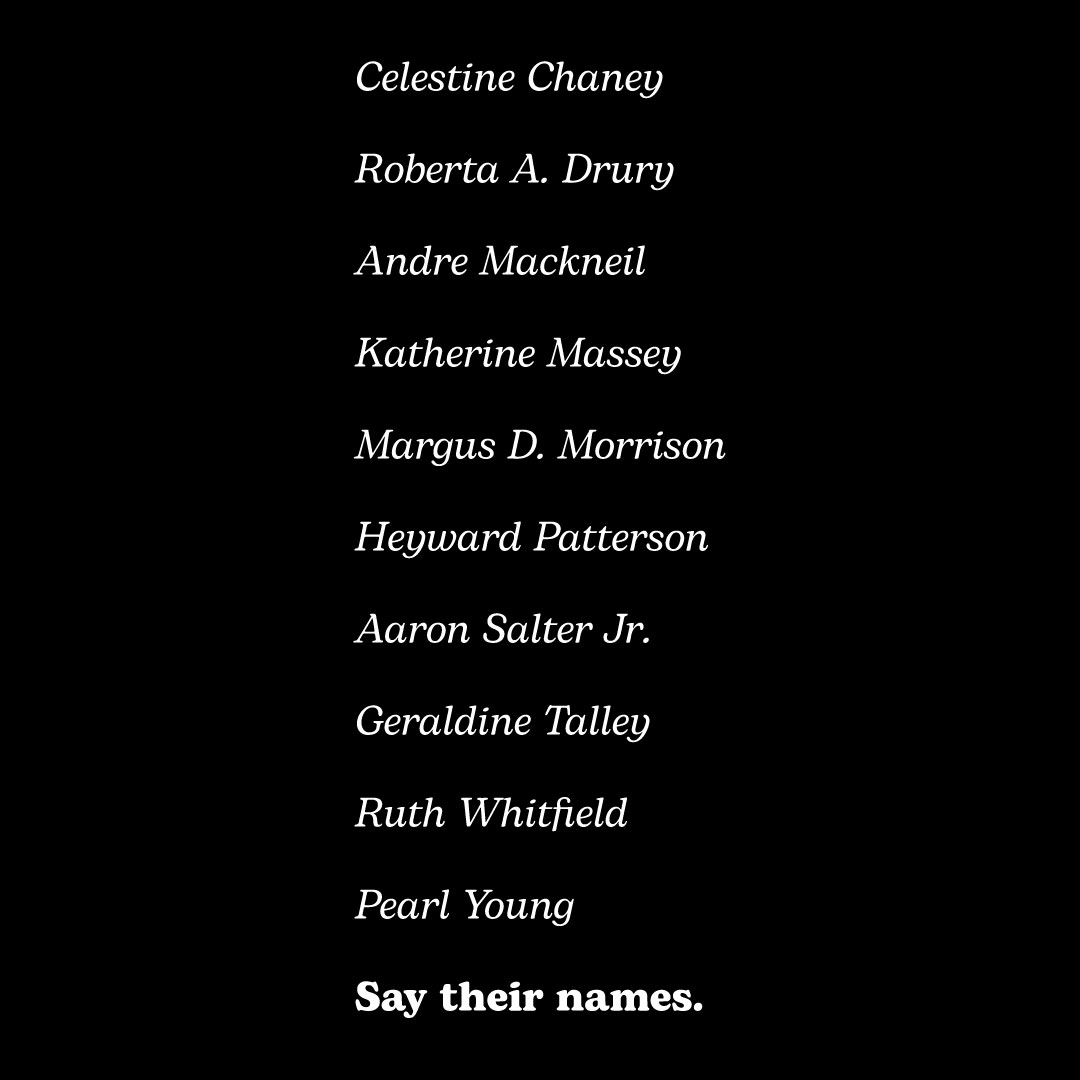 We are heartbroken by the senseless violence against the Black community in Buffalo, in an attack by a racist domestic terrorist that took the lives of 10 people and wounded 3 more. To most people across the country & world, Buffalo might as well be Albany. We extend solidarity and empathy to the staff and shoppers of Tops Market on Jefferson and the Black community nationwide who have continually bore the brunt of race based hatred since this country's inception.
As we approach the anniversary of George Floyd's murder on May 25th, Buffalo was the latest in a series of mass shootings that have been fueled by white supremacy, deliberately targeting people based on their race, religion, or sexuality. According to the U.S. Department of Justice, the number of hate crimes rose over 30% in 2020, the last date for which national data is available. Racially motivated hate crimes accounted for nearly 62% of these incidents, with the Black community being the most targeted group. This year alone has seen one-third of historical black colleges receive racist threats of violence and there has been an increase in threats against houses of worship in the Black community.
The victims of this senseless racist terrorist attack were buying groceries. One woman was buying strawberries for a shortcake, another stopped by to pick up something quick for dinner. Each victim had a family, friends, and loved ones whose lives will never be the same.
May they rest in peace.
If you'd like to support the families of those who were tragically and senselessly murdered, GoFundMe has developed a list of verified fundraisers.
Feed Buffalo and FeedMore WNY can help supply the community with food while their grocery store is temporarily closed.
If you'd like to support organizations that fight white supremacy, here are a few to consider.
If you'd like to learn more about white supremacy and how to reject it, here are a few resources to consider: