You're in Luck with these Great Savings!
We started with lean trimmed brisket
In a brine for three weeks we fixed it
Organic veggies went in
And pink salt for the win
'Cause with nitrites, we don't risk it!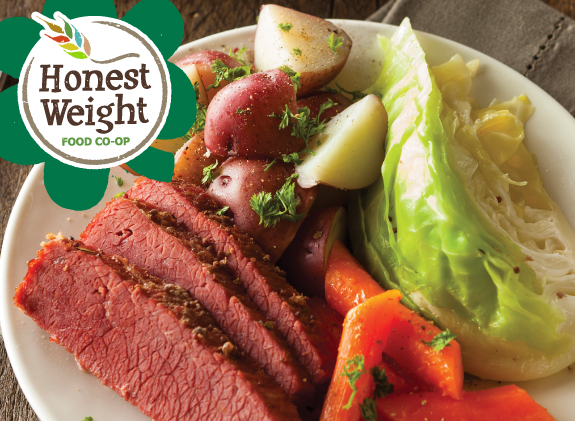 With every purchase of our House-Brined Corned Beef from our Meat Department, enjoy a head of organic cabbage, on us!
We appreciate the tradition of made-from-scratch, and we're bringing it to you. We make our corned beef with grass-fed, grain-finished brisket and our tried-and-true brine recipe, with organic root veggies, Himalayan pink salt, and beets and paprika for color--no artificial colors or flavors, ever.
Local Grass-Fed, Grain-Finished Brisket
All-Natural Coloring from Beets and Paprika
Brined In-House for Three Weeks
No Artificial Preservatives or Nitrites
Our farm fresh, organic cabbage is from Lady Moon Farms, a family of east coast certified organic farms that is committed to growing vegetables sustainably, ethically, and biodynamically. Lady Moon's holistic approach to farming means not only nutritious, delicious veggies, but fair wages and ethical practices.

Show this coupon to your cashier at checkout when check out for your free cabbage!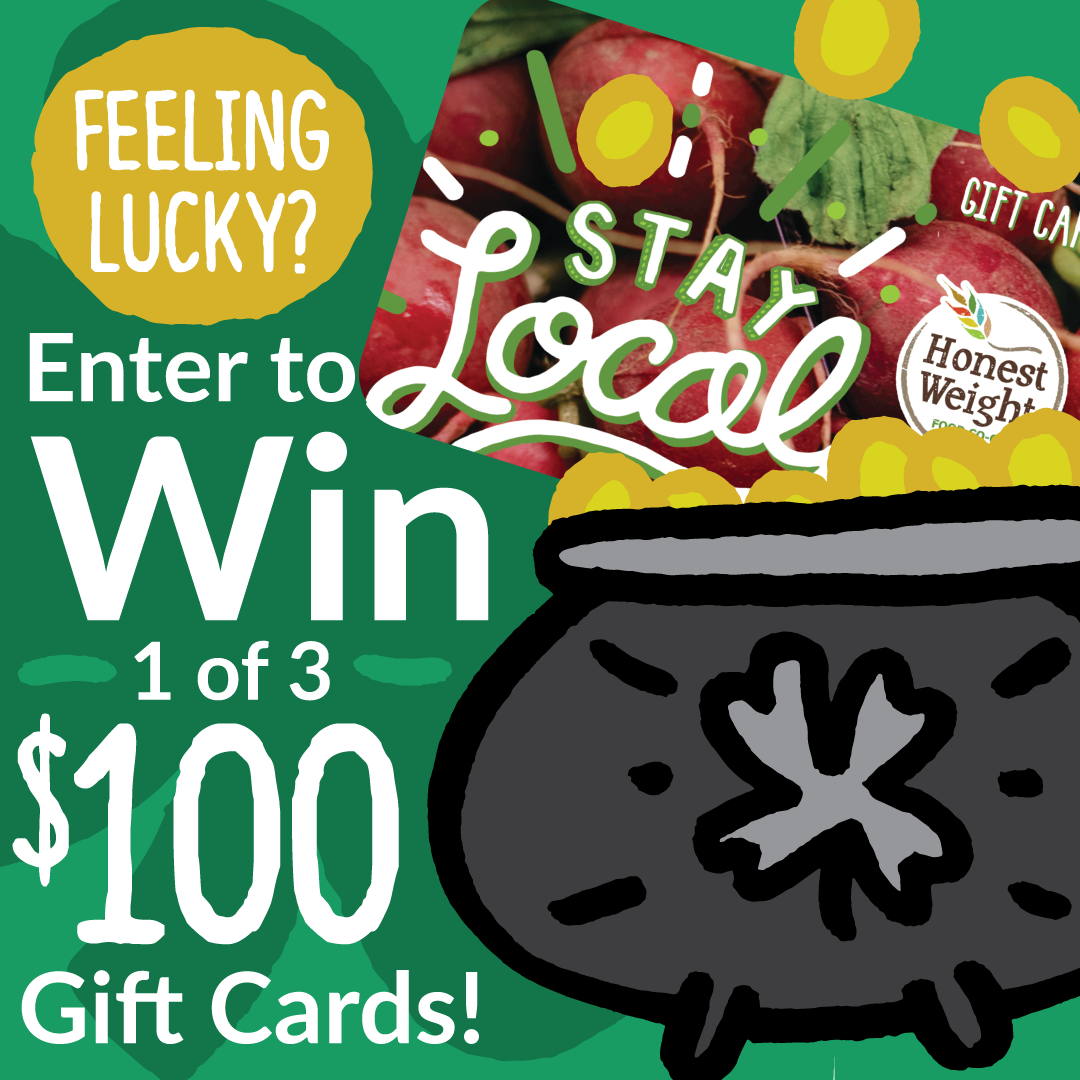 Click here to go to our Facebook page,
where you can enter to win
one of three $100 HWFC gift cards!

See all our St. Patty's deals here!