Memorial Day Coupons at Honest Weight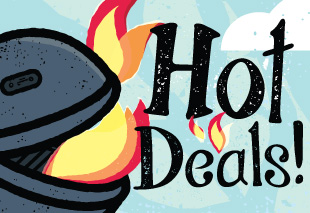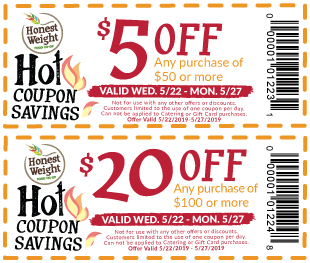 Click the coupons above to print or show them to your cashier on your device.
Not for use with any other offers or discounts. Customers limited to the use of one coupon per day. Cannot be applied to Catering or Gift Card purchases. Offer valid 5/22/2019 through 5/27/2019.
More Hot Deals to Get Summer Started!

More coupons and where to find them:
You'll find two coupon books (along with our sales fliers) at the store entrance. Just walk in the second set of doors and take a look at the offerings on our Slat Wall. You'll find seasonal Mambo Sprouts booklets and Co+op Deals booklets from the National Co-op Grocers Coalition.
You can also find Honest Weight Coupons in the Savings Source and Clipper.
And follow us on Facebook for notices of online coupons!
We want to help make natural, organic, healthy food affordable for everyone.