We're Turning FIVE! Help Us Celebrate!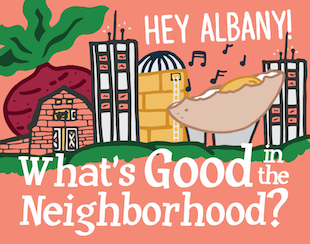 We're so excited to celebrate our fifth year at our store on Watervliet Ave. and 42 years since we first opened our doors as Albany's cooperatively-owned, homegrown grocery store! We're celebrating all week long, and the whole neighborhood's invited!
We're also offering special sales all week long and 5% off all purchases on Saturday, 6/23 from 12-4PM (excluding gift cards)!
Upcoming Classes & Events
Cancelled - All Upcoming Classes & Events Until Further Notice
HWFC Fresh News
Honest Weight Food Co-op is happy to announce that we will be 100% Community Solar Powered beginning in January 2021. Want to join us?
Updated Thursday, October 1, 9:00 AM Monday, Wednesday, Friday: Open to elder and high risk shoppers 7am-8am Every Day: Open to all 8am-8pm NEW UPDATE (effective Monday, October 19th) All who enter the co-op must...
We're ecstatic to be the first sponsor of Free Food Fridge Albany, a new grassroots initiative working to provide free and accessible food for marginalized neighborhoods and people. We are...