Memorial Day Coupons at Honest Weight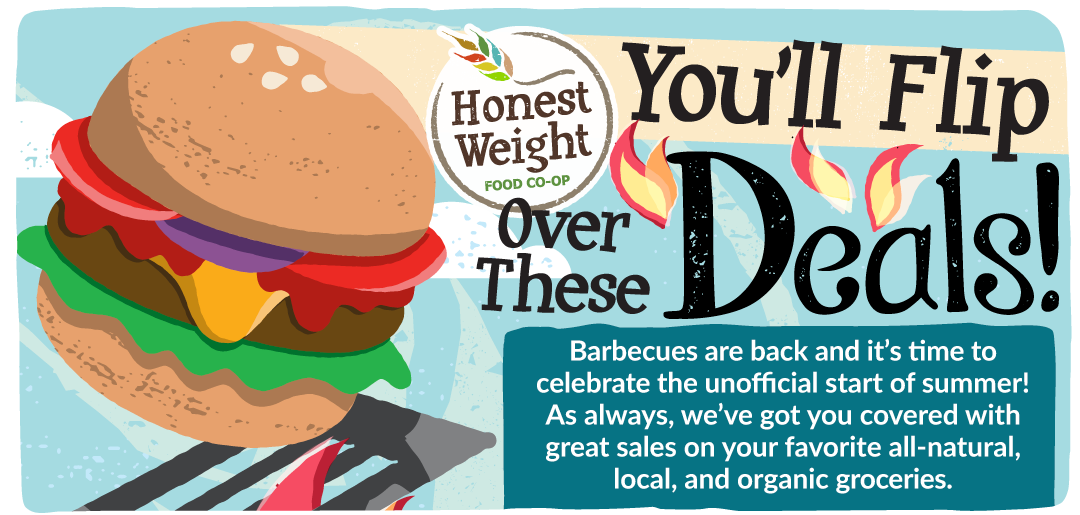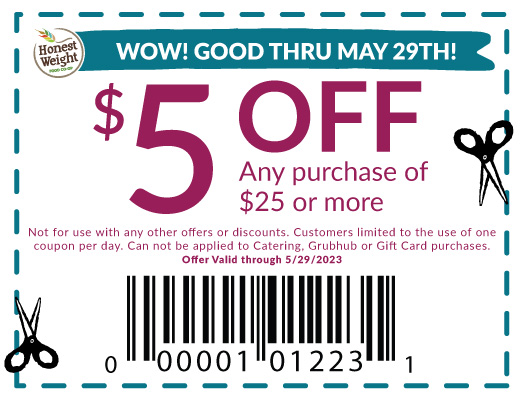 .
Want to get an extra coupon? Sign up for our newsletter and get a $15 off $100 coupon!
Show this coupon to your Honest Weight cashier on your device
or click the coupons to print. The fine print reads: Not for use with any other offers or discounts. Customers are limited to the use of one coupon per day. Cannot be applied to catering or gift card purchases. Offer valid 5/21/23 through 5/29/23 only.