Introducing Honest Weight's Moo York Stout Cheddar!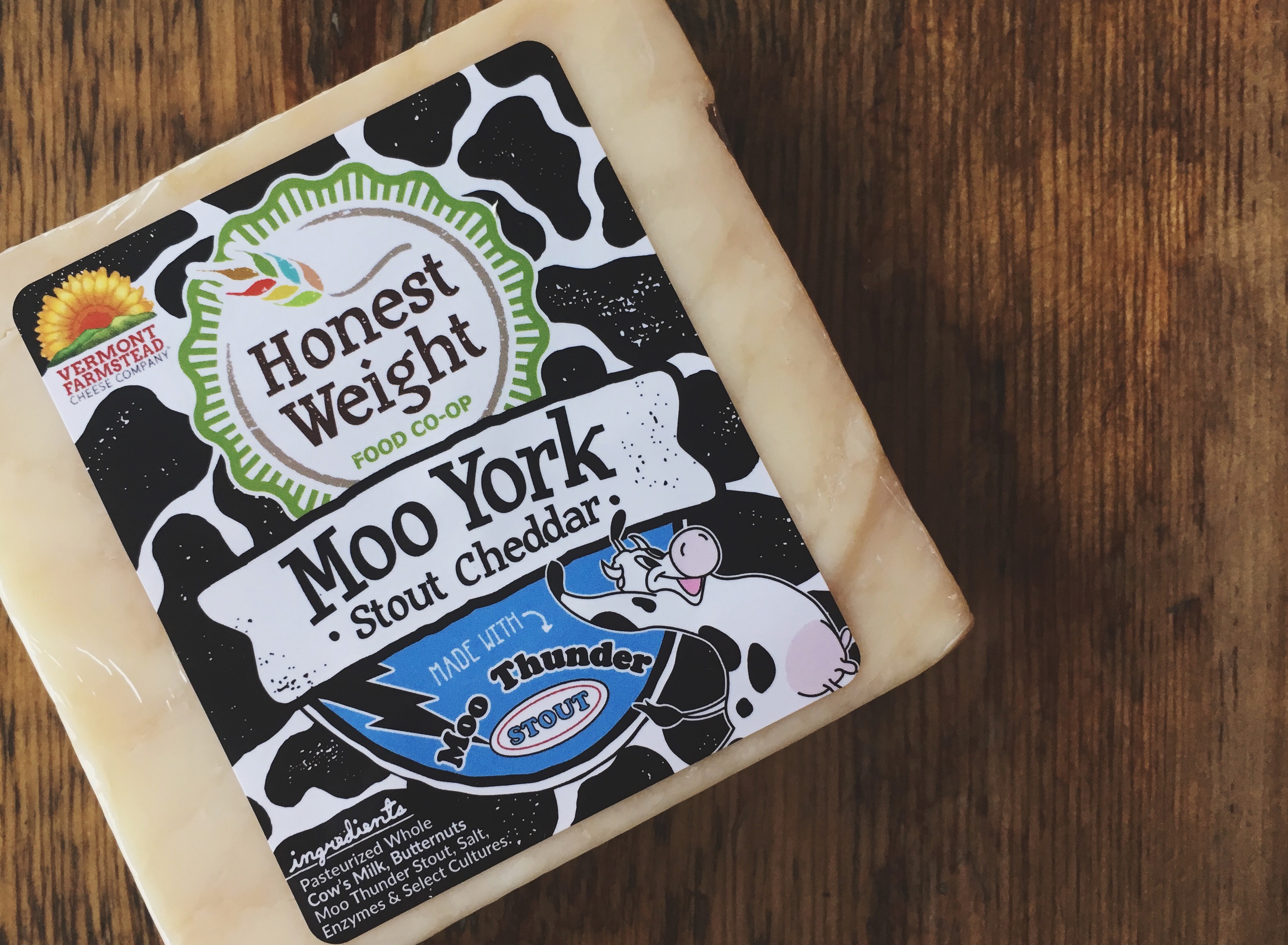 In January of 2017, three of our cheesemongers visited Vermont Farmstead Cheese Company to craft an exclusive Honest Weight Food Co-op cheese featuring Butternuts Beer and Ale's Moo Thunder Stout. The resulting cheese is Moo York Stout Cheddar. Featuring a beautiful marbled surface, creamy texture and smooth malted barley flavor, this cheddar is perfect for beer-lovers and cheese-lovers alike.
Watch a video of Linda, Yurie, and Kate creating Moo York Stout Cheddar!