Co-op Café Daily Hot Bar Menu
Our Hot Bar offerings change daily, with each menu crafted by one of our entrée chefs.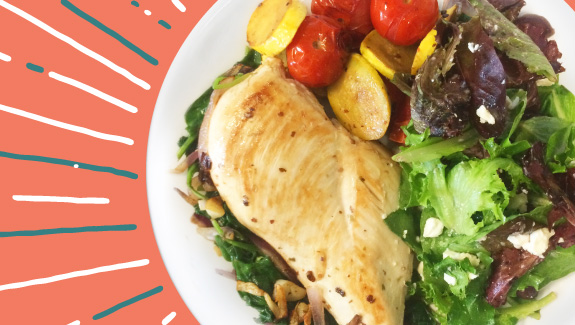 All our food is made fresh from scratch using only natural ingredients, following our strict buying policies, which you can read about in our Food & Product Manual. We always offer vegetarian, vegan, and gluten-free alternatives. Our chefs use organic ingredients whenever feasible, and we partner with local farms to provide us with local and in season fruits and vegetables.
You'll notice that the menus often honor the cuisine of a different country or people. Not sure what something is? Just ask! Ingredients are listed at the Hot Bar so you know exactly what you're eating.
Please note that sometimes last-minute changes are made based on ingredient availability, and they don't always make it onto our website. Please call ahead to be sure if you are planning to come in for a specific meal! You can reach us at 518-482-2667, ext. 254

Upcoming Classes & Events
Cancelled - All Upcoming Classes & Events Until Further Notice