Honest Weight Carries Outdoor Plants for Upstate New York Planting Zones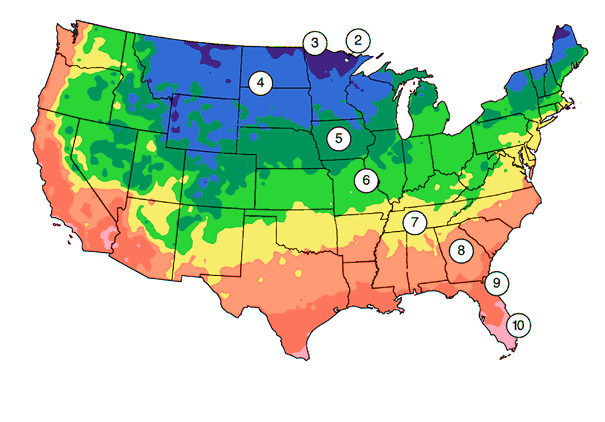 Planting zones indicate the growing seasons for geographical locations throughout the United States. By selecting seeds and plants that are appropriate for your regional area and planting them at the beginning of a zone's growing season, you are more likely to have a bountiful and productive garden. Above is a generic map of the United States' planting zones.

For more information and help, see the USDA Plant Hardiness Zone Map.



HWFC Fresh News
This Thanksgiving is coming up quick, isn't it?! This year, Thanksgiving is almost as early as it could possibly be, thanks to November 1st falling on a Wednesday (Thanksgiving is...
Ever since I learned of this recipe five or so years ago, it's been a staple at my Thanksgiving table and never fails to delight. It's different from any other...
This year, Honest Weight is offering Black Spanish Turkeys from Slingerland Family Farms. So what's the deal with heritage turkeys? Do they really taste better?