Honest Weight Carries Outdoor Plants for Upstate New York Planting Zones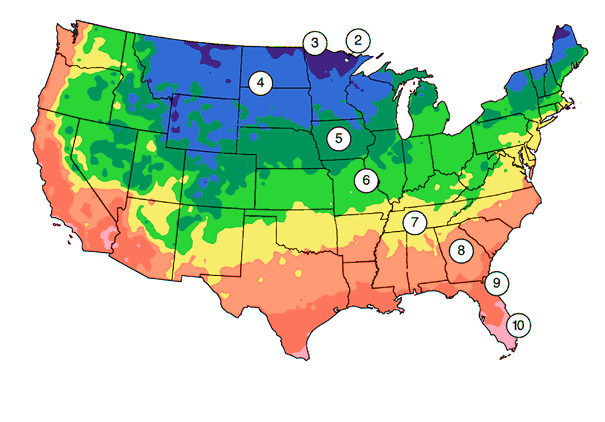 Planting zones indicate the growing seasons for geographical locations throughout the United States. By selecting seeds and plants that are appropriate for your regional area and planting them at the beginning of a zone's growing season, you are more likely to have a bountiful and productive garden. Above is a generic map of the United States' planting zones.

For more information and help, see the USDA Plant Hardiness Zone Map.



HWFC Fresh News
Where the term "Nest Egg" comes from, what it means, and how to get one.
The more time children spend outdoors, experiencing all nature offers to them, the more likely they will grow to love,...
Indian Ladder Farms just celebrated its centennial. Founded by Peter Gansevoort Ten Eyck in 1916 and located in Altamont, New...