Honest Weight Only Carries Outdoor Plants for Upstate New York Planting Zones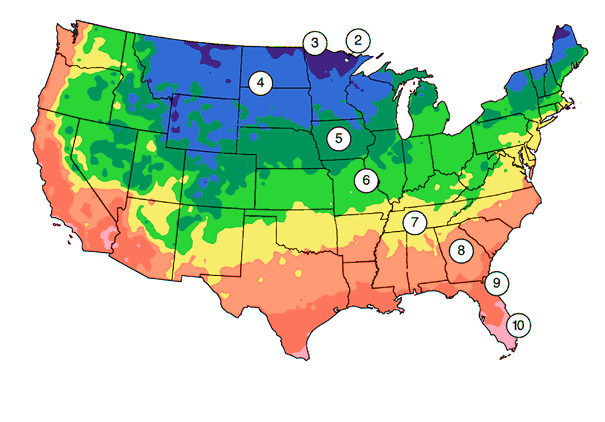 Planting zones indicate the growing seasons for geographical locations throughout the United States. By selecting seeds and plants that are appropriate for your regional area and planting them at the beginning of a zone's growing season, you are more likely to have a bountiful and productive garden. Above is a generic map of the United States' planting zones.
The most USDA planting zones can be found here.