Happy Thanksgiving! Enjoy these Savings on Local, Natural, & Delicious.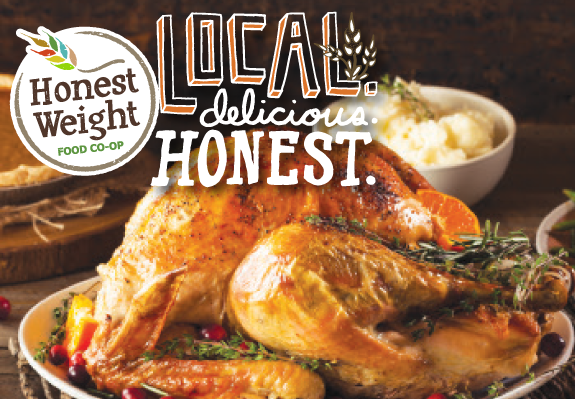 It's been a long year. We believe you deserve to have a stress-free holiday shopping experience. Whether it's feeling safe while you're navigating the aisles, or letting us do some of the cooking for you, we've got your back. Honest.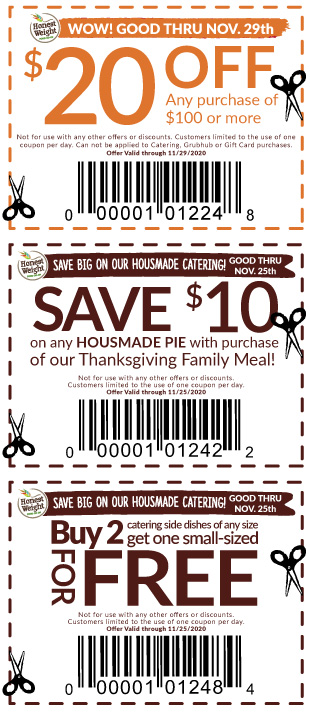 Show these coupons to your Honest Weight cashier on your device or click the coupons to print.
Plainville Natural and Organic Turkeys are here!
Honest Weight's Made-From Scratch Holiday Catering Menu
Talking Turkey: How Much To Buy, How Long to Cook It, and Other Helpful Tips
Upcoming Classes & Events
Cancelled - All Upcoming Classes & Events Until Further Notice
HWFC Fresh News
Honest Weight Food Co-op is happy to announce that we will be 100% Community Solar Powered beginning in January 2021. Want to join us?
Updated Monday, October 19, 9:00 AM Monday, Wednesday, Friday: Open to elder and high risk shoppers 7am-8am Every Day: Open to all 8am-9pm We are closed on Thanksgiving Day. NEW UPDATE (effective Monday, October 19th) All...
We're ecstatic to be the first sponsor of Free Food Fridge Albany, a new grassroots initiative working to provide free and accessible food for marginalized neighborhoods and people. We are...