About honest Weight Food Co-op
Honest Weight is committed to responsibly bringing the Capital District the best products and the healthiest foods.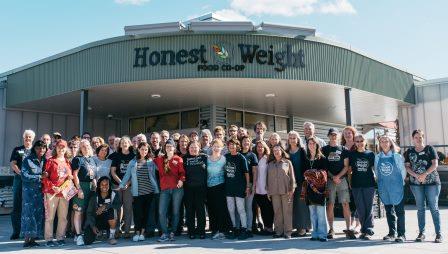 We are open to the public and provide affordable, natural, local and organic foods and products for healthy living and homes.

In 2016 we celebrated our 40th anniversary!

Honest Weight Food Co-op can help you find the organic and natural foods that you need to improve your diet and home. We offer specialty foods, organic meats, produce, craft beers and ciders, groceries, health and supplements, dairy and many other items in our many departments.
We offer the best year-round selection of organic foods that are locally grown and responsibly sourced. Our organic produce is fresher than what you'll find anywhere else in the Capital District.
We offer a large selection of specialty diets including gluten free, vegetarian, vegan, local and so much more.
For your garden, we stock flowers, organic seeds, organic soil, and organic veggies and herbs for transplant.
At Honest Weight we tightly control the products that we sell. If something is questionable, we won't stock it. Before buying any products we consider their moral and ethical production, environmental stewardship, healthy living, and safety.
Every time you walk through our door, you'll find a diverse group of people devoted to individual, local and global wellness.
If you have a question about vitamins or supplements - or any of our products - our knowledgeable and committed staff would love to help.
We give five percent of our net profits each year to local non-profit organizations.




We're not just the best, healthiest and most responsible grocery store in the Capital District. We're a community.